Adrian J Cotterill, Editor-in-Chief
24,000 people at #NRF12 this week would have seen some of the demonstrations on display at the Cisco booth…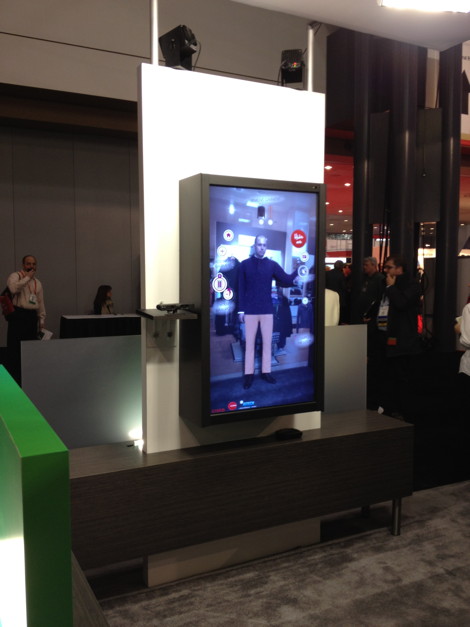 Visitors would have understood immediately why this networking giant simply doesn't get retail – let alone (as we have been saying for some time) digital signage!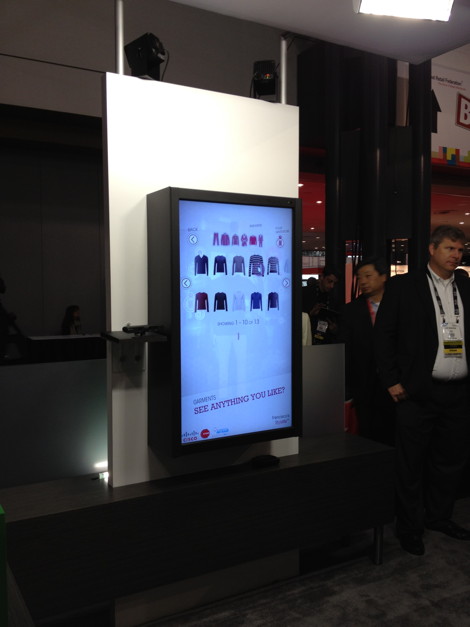 The less we say about their WAN optimization the better but their 'virtual mirror' shown above is a case in point. Not only is it exceedingly ugly and the content is truly awful there has been no attempt to put the 'virtual mirror' in any sort of retail context.
Compare this with Arsenal Media's Handbags video wall or FaceCake's virtual dressing room and I think you will agree with us.