Adrian J Cotterill, Editor-in-Chief
Real Digital Media and Rave Cinemas, LLC, the fifth largest cinema circuit by box office in the United States, today announced a strategic digital signage initiative to create a digital experience for moviegoers throughout the Rave theater chain.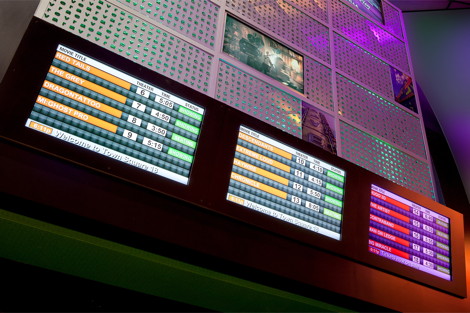 The network has been operating since early 2011, and was first deployed at Dallas-based Rave's North East Mall 18 location in Hurst, Texas, an 18-auditorium movie theater.
Rave has since expanded the roll out of its digital signage network across the 66-location Rave circuit, with the latest deployment at the Las Vegas Town Square 18 location. This installation includes over sixty-five displays serving several different use cases, and will be featured during the Digital Signage Guided Installation Tour at #dse2012.
The Rave Cinemas network replaces traditional signage in the box office and on concession stand menu boards with networked digital displays. The digital signage network will also be employed for theater wayfinding, auditorium marquees and for coming attraction promotions.
Bryan Rakowski, SVP Technology at Rave Cinemas, commenting on Rave's digital signage initiative and their decision to partner with Real Digital Media states, "Rave has built its business and its reputation by focusing on the movie-going experience and pioneering in the use of new technology and alternative programming. It makes perfect sense for us to extend our digital footprint from the box office, through the lobby and into the auditoriums using digital signage. Real Digital Media separated themselves from the crowd by showing us a platform that easily adapts to our various content needs and use cases, while scaling easily to meet our expansion demands to serve communities enjoying movies and film on nearly 1000 screens across 20 states."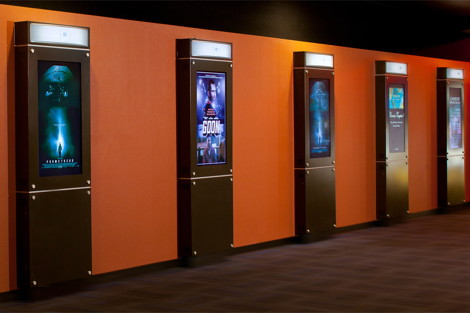 Ken Goldberg, Real Digital Media CEO, added "The breadth of digital signage applications Rave employs in a single theater location using our NEOCAST platform is a testament to their ingenuity and the sophistication of their content strategy. Through a combination of video, rich media and real-time data integration, visitors to Rave Cinemas are being exposed to an engaging visual experience that is timely in the delivery of relevant information. Rave has truly maximized the flexibility inherent in our software platform, and we look forward to helping them continue to advance digital signage applications across their theater circuit."
All theater locations will be programmed and monitored from Rave's Dallas headquarters using the NEOCAST® Media Server management software. This web-based application monitors network health and performance and communicates content and playlist instructions to the networked players powering the displays. Rave selected the NEOCAST® Media Player Z to power the high-definition and rich media content showcased across the network. The content includes Silverlight applications designed to provide theater visitors with real-time information regarding showtimes, ticket availability, concession items and pricing, as well as wayfinding.
About Rave Cinemas, LLC

Rave Motion Pictures is currently the fifth largest domestic circuit by box office gross and number of screens. Since its founding by Thomas W. Stephenson, Jr. in 1999, Rave Motion Pictures has been dedicated to enriching the movie-going experience for audiences across the country. Rave Motion Pictures has set the industry standard for customer service and comfort and is a pioneer in the adoption of current digital and 3- D technology and a leader in alternative content programming from live sports to concerts to opera.

†All photographs copyright Jeff Green Photography.