Adrian J Cotterill, Editor-in-Chief
It may have taken the Renew people, owners of the City of London Rubbish Network, well over five years to get their bomb proof (where are the IRA when you really need them?) litter bins onto the streets of London but that long, long gestation period didn't help them choose wisely when it came to digital signage software and a CMS.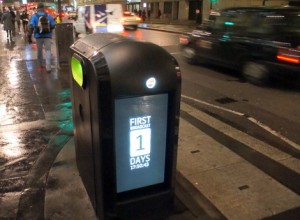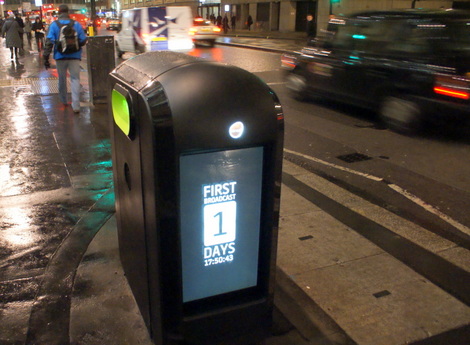 Anyone care to guess what software they chose out of all the 100's of vendors in the marketplace?
Well, in a decision that makes the Mood Media signature Digital Signage player installation across the Clear Channel France screen network look sensible let's give you a clue shall we?
Think of a small, tiny little UK player. Think of Cambridge, England and then think of a UK vendor that went into administration and out of business a few weeks ago.
Yep! that's right – Camvine.
If you take a look at http://renewchannel.com/ you can see the copyright notice for the site software at the bottom of the screen.
If you take that research one step further and do a Google search for 'cambridge visual network renew channel' as we did, you get …
RenewChannel
renewchannel.com/accounts/login?next=/
RenewChannel · Log in … You can't just use a CODA login here; you do need an explicit RenewChannel login. © 2012 Cambridge Visual Networks.

RenewChannel
renewchannel.com/
RenewChannel · Log in. Welcome to RenewChannel. Please login to use the system. © 2012 Cambridge Visual Networks.
If that is'nt ROFL then we dont know what is.