Adrian J Cotterill, Editor-in-Chief
Sometimes it can take just one company to break ranks and so news in late last night that Extron will no longer exhibit at the two largest AV Tradeshows in the world could easily send shockwaves throughout the industry.
Will it however, rattle the cages of exhibition organisers and prompt the marketing VPs of large corporates to re-think their strategies or is it a sign of trouble ahead for the likes of Extron?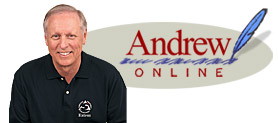 Andrew C. Edwards. President, Extron Electronics wrote 'Extron No Longer to Exhibit at InfoComm-USA and ISE Tradeshows'
He said "At Extron we have concluded that the time and energy put into exhibiting at these short three-day events, can better serve you by being repurposed toward activities that provide direct benefit and support for you, our customers".
He stressed in his statement that "Extron is in (a) strong financial position" and that this decision affects the Infocomm USA and ISE tradeshows only – he explained that "Extron will continue to support the Infocomm organization in all other ways".
Not many people know that Extron pulled something similar a few years ago with another show (we were going to say 'trick' but the sheer public nature of this announcement makes it perhaps a little more than a trick). With that show they initially pulled out but now they are back exhibiting as if nothing had happened.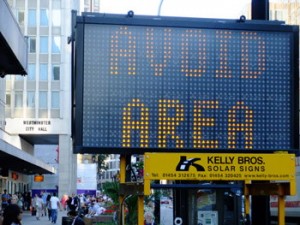 Anyway, Randy Lemke, executive director and CEO of InfoComm not surprisingly issued a statement in response. We quote "For 25 years Extron Electronics has been an exhibitor at the InfoComm event in the United States. Over the years Extron has added its imprint to our shows around the world, including our Integrated Systems events, which we co-own with CEDIA"
He continued "Extron has cancelled its space at the InfoComm 2012 event in Las Vegas and has decided not to exhibit at Integrated Systems Europe in 2013.  Extron will remain a member of InfoComm International and will exhibit at our other events around the world".
Randy added that "The space reserved by Extron will quickly be taken by other exhibitors.  In addition, InfoComm 2012 will be our biggest show ever held in the United States. Our association has produced trade shows continuously since the 1940s and we have seen many exhibitors come and go. We wish Extron the best of luck with their new business strategy."
Umm. So let's take a look at this in more detail…
First of all, what's most revealing about Andrew C. Edwards blog entry is that it is probably the least 'ranty' thing he has ever posted. Normally you would find him blowing his top about the likes of Crestron!
This 'piece' is just stone cold, like he's announcing a new line of ceiling speakers that aren't very interesting – that could tell us perhaps that he is lying his face off about Extron's true motivation for pulling out of these two shows!
One AV commentator told us "My opinion – Extron didn't get the space they wanted at ISE 2013, and have thrown all their toys out of the pram"
Would the wrong space at #ISE2013 affect a decision about both InfoComm and ISE? InfoComm and CEDIA are equal partners in ISE so no doubt Extron see them (InfoComm and ISE) as one and the same thing!
Blair Parkin, Managing Director, Visual Acuity who was the only person we spoke to willing to go on the record about this (that in itself says something don't you think about the power that trade show people wield) told us "This has absolutely no significance to the industry or the viability of the industry gatherings and events".
He continued "Extron have been a welcome supporter over the years but their approach has been looking unsustainable in my eyes since the turn of the century. Extron has been operating an analog business model in a digital world. They wanted to appear to be biggest which at some point becomes unsustainable when you are up against truly innovative companies coming to the Pro AV and associated markets such as CISCO, Samsung and many others besides"
Many would probably agree with Blair when he says that "Extron have for a long while needed to improve their pre-sales and customer support particularly outside of the US".
He added "Though they (Extron) are still growing they are in my view losing market share and having the biggest tradeshow booth is not going to win market share nor is it going to improve customer pre-sales and support. I wish them luck but I forecast they are going to have a tough few years and are unlikely to remain independent in the long term".
Wow, hard hitting stuff!
We asked a number of other industry folks what they thought (none of whom wanted to go on the record):-
"Indeed. Very big news. Next question— where will they spend their promotional dollars, now? The Extron parties were the go-to events for many years"
"wow. I wonder what behind-the-scenes skullduggery is responsible for that"
"Shows are expensive and painful, but I think it is a mistake to pull out of big ones"
"significant indeed. seems silly to pull out of the show. why not reduce size by 80%. keep booth babes for lead registration all or nothing is never a strategy in business"
"makes complete sense. I want to run from trade shows too"
"Sadly they are a necessary evil – but we have won a lot of business at Trade shows and that will pay for years more"
"I'm amazed! Flabbergasted" Wonder what's happened to their business that they made such a decision. This is an obvious indication of a major change in their strategy. And it's going to put such a damper on people that go just for their party!"
What is interesting is that Extron didn't mention the other InfoComm shows, the Middle East, and Far East for example. Probably because they want (more) market penetration there.
Anyway, you never know, this could herald the start of corporates looking at the really big trade shows in a completely different way (or give it a year or two and Extron might be back!).
I have a feeling though, that many companies may now start scaling back their spend at these two big AV shows – as we said above "it only takes one to break ranks".