Russ Curry, Ministry of New Media
The 2012 edition of the MPV Marketing at Retail Show opened its doors today at the Porte de Versailles Exhibition Centre in Paris.
The show will run through until Thursday March 29th, and the show's organisers Reed Expositions France, are expecting approximately 11,000 visitors for this year's edition.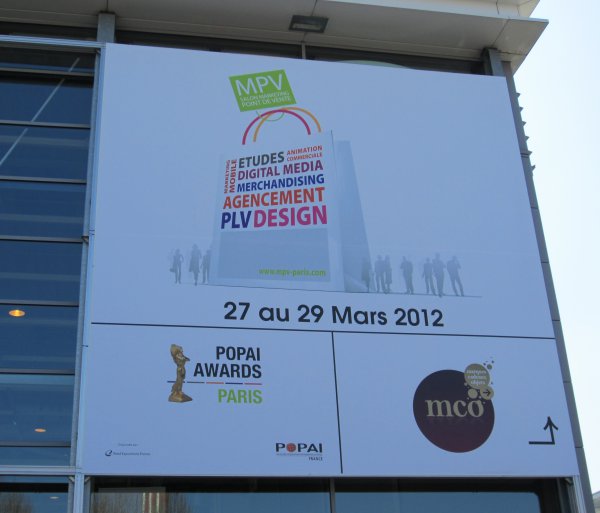 Why do we care about this show? Well, quite simply since there isn't a purely Digital Out of Home show in France, this is the next best thing.
The exhibition is split into several zones: Marketing Services, Retail Design, PoS Material and Fittings, Digital Media Instore & Mobile Marketing and Equipment & Components. Out of a total of 226 exhibitors, 37 are in the Digital Media zone, and roughly 60% would qualify as digital signage specialists.
It was difficult this afternoon to see where the 11,000 visitors might be coming from, but there's still some time to go. In any event, the exhibitors that I talked to all said that traffic was low, but quality of contacts was high – but more about that tomorrow…