Maybelline NY executed a unique crowd participation campaign in New York City's Times Square yesterday…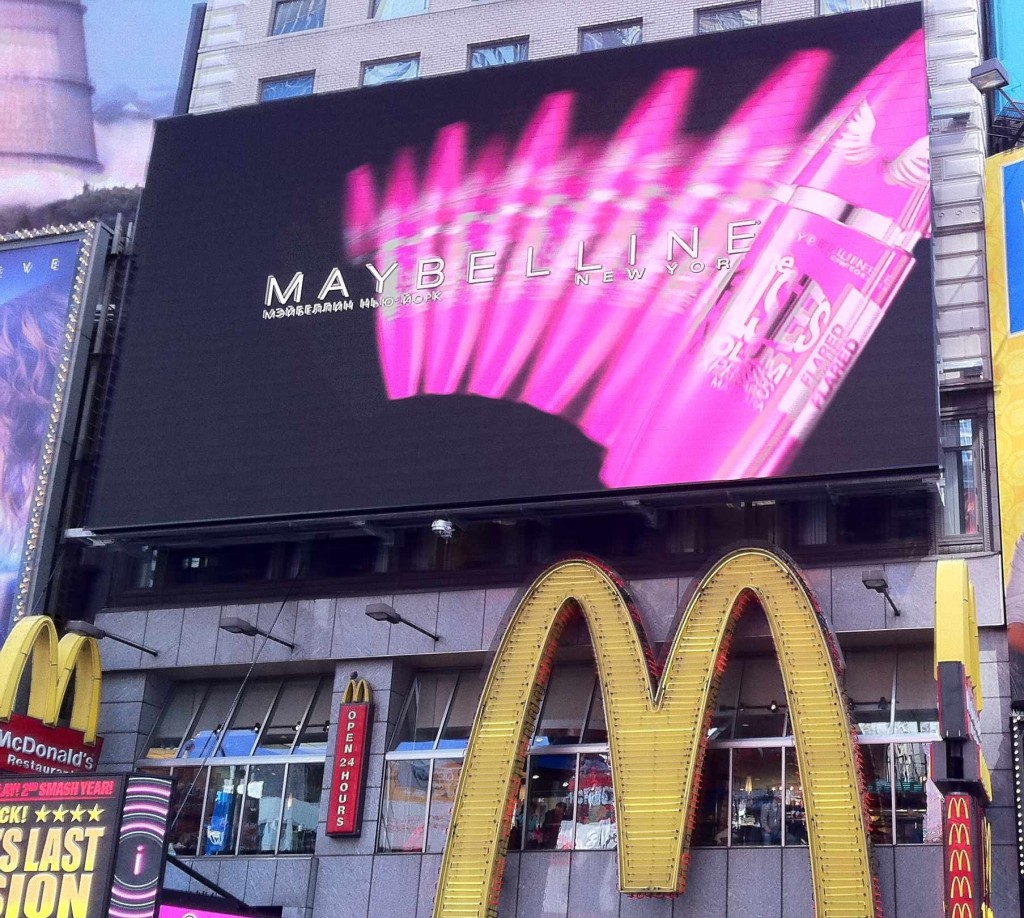 Using Clear Channel's giant  Spectacular, the intercontinental project provided an opportunity for models in Russia to win a trip to New York City.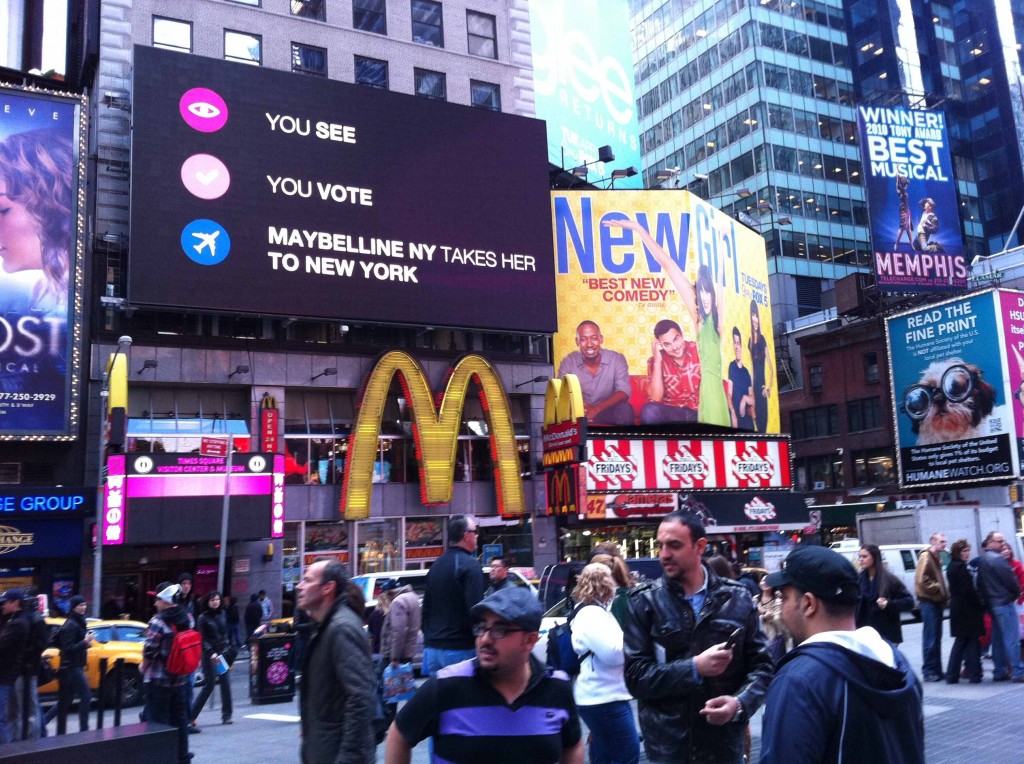 What makes this campaign so interesting is the fact that it provided aspiring Russian models an opportunity to virtually appear on the giant billboard above Father Duffy Square.
Then, back in Russia models are able to submit their photos on Facebook or by uploading them with a webcam.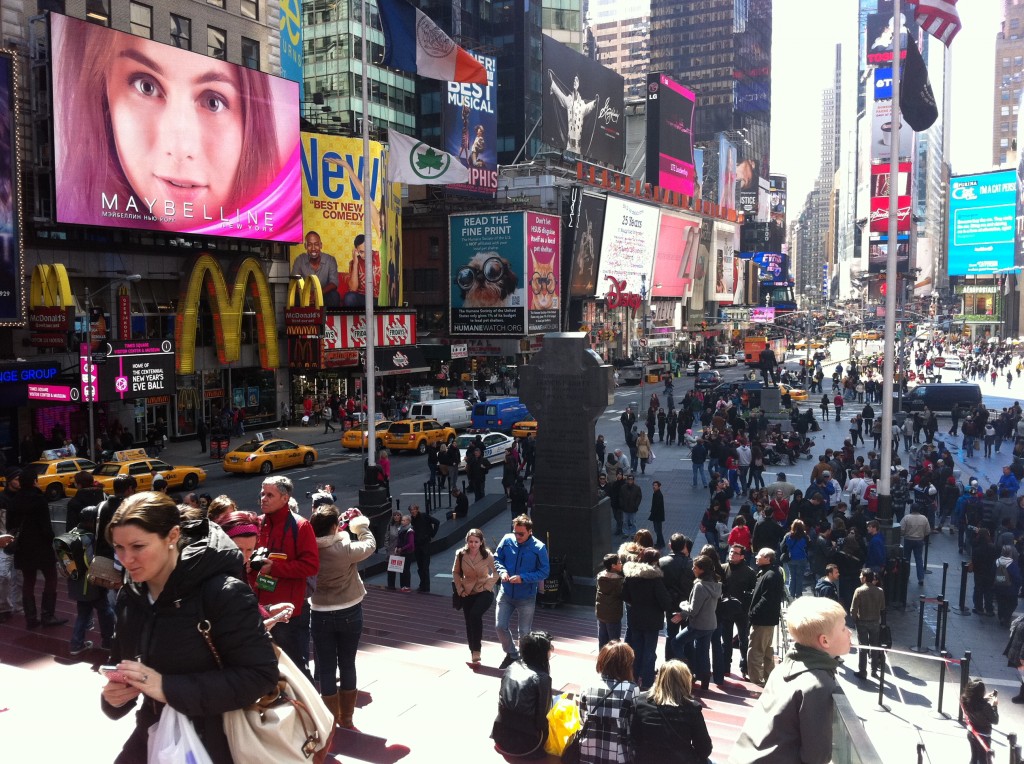 The photos were then converted into a slideshow which was shown as a video on the digital signage while pedestrians in Times Square were able to cast their vote or 'Like' their favorite Russian model.
Maybelline Brand Ambassadors were on the ground polling pedestrians and collecting votes via internet connected tablets – truly in this instance you mean fondle-slabs surely?, Ed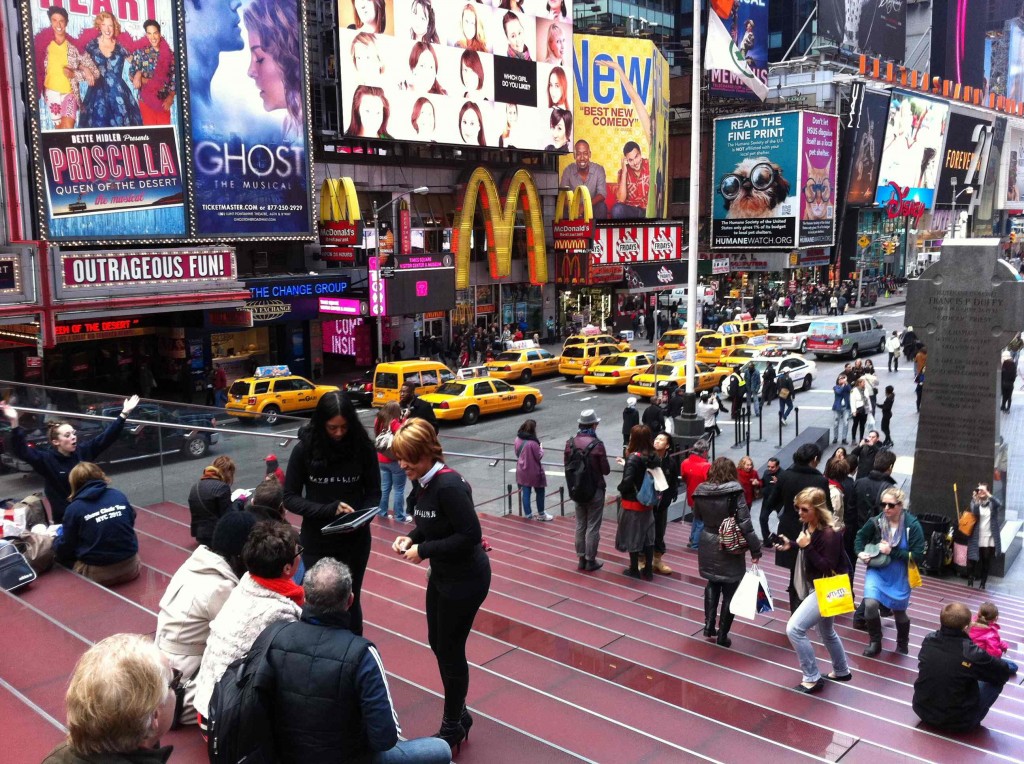 We were able to catch up with Adam Hollander of Brand Marketers NYC who said "I believe the combination of Spectacolor's giant digital signage, "second screens" and trained Brand Ambassador Models, is the prefect way to engage, interact and maximize exposure for any brand. The billboard adds credibility to the field execution and the Brand Ambassadors on the street allow a deeper, memorable experience consumers a likely to share with others on and offline."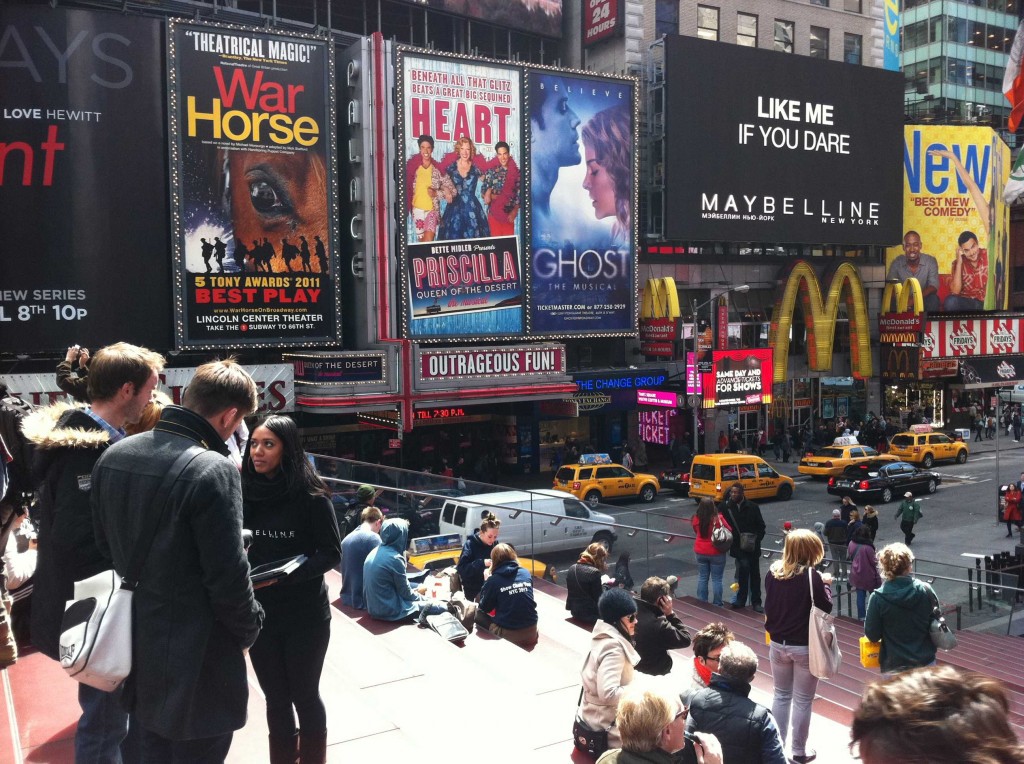 One added bonus of the campaign featured a live feed of the action that was taking place in Times Square which allowed the pedestrians who were voting to see themselves on the digital billboard and was streamed live back to the models in Russia.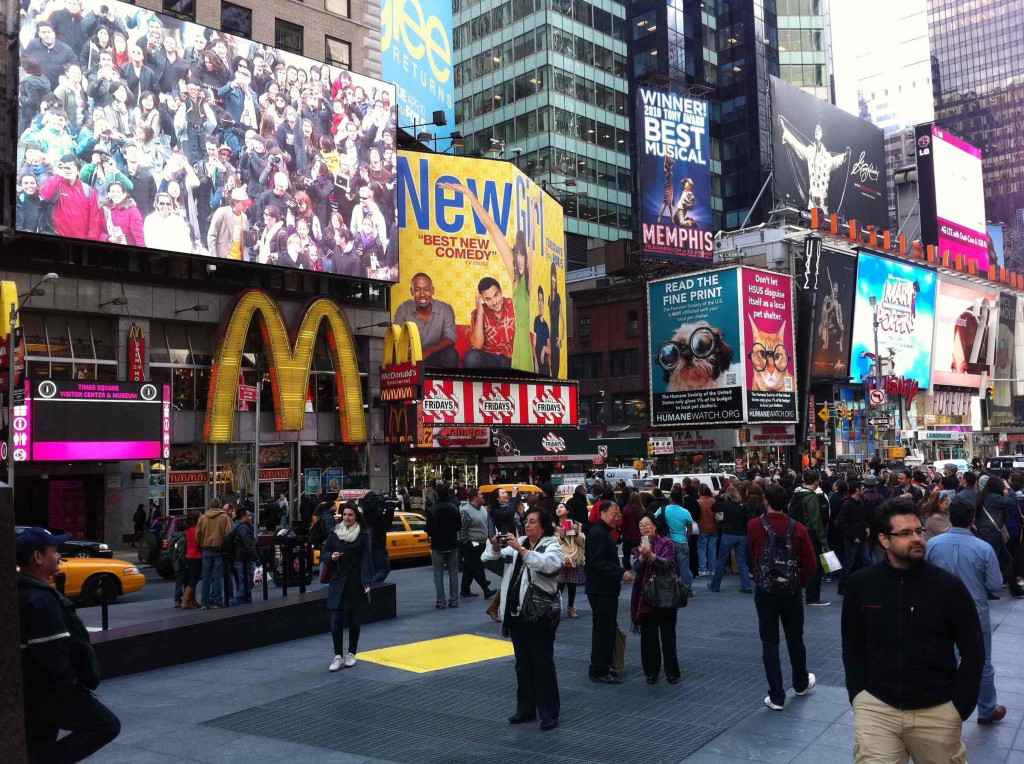 As we can see from the crowds, people just love to see themselves being broadcast on the large screen above Times Square.