Adrian J Cotterill, Editor-in-Chief
Eyetease media tell us that their iTaxitop, which first debuted at #ScreenmediaExpo back in 2011 has undergone some major changes over the last 12 months.
From the outside the most noticeable of which are larger and higher brightness screens…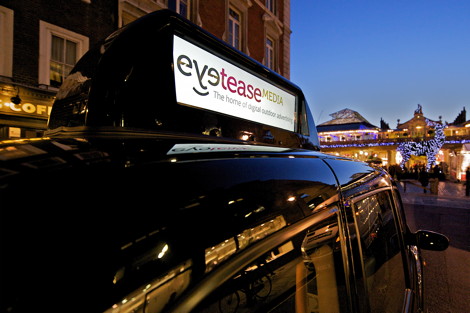 Internally the iTaxitop version 2 now has a new and improved thermal management, power management and vibration management system to ensure it can ride out the peaks and troughs of any road in any weather condition.
Eyetease media CEO Ronnie Corbett told us "It is now a highly rugidised system designed to withstand 24/7 usage over a minimum of 5 years"
He added "It is now certified for usage on any vehicle within the EU and UN-ECE and that includes the USA and Canada".
iTaxitop Version 2 will debut at #ScreenmediaExpo in May in London.