Gail Chiasson, North American Editor
This research involved the out-of-home industry as a whole, not specifically DOOH, but we thought it a rather fun campaign.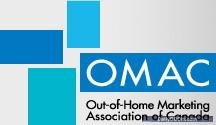 During the month of February, the Out-of-Home Marketing Association of Canada and its member companies ran an OOH campaign encouraging consumers to 'join the holiday initiative' by voting for a new holiday and suggesting a name for it.
The OOH campaign included multiple products and formats and ran in Montreal, Vancouver and Toronto. The creative concept was developed by Open Creative to provide measurable results and insight on how OOH drives interaction through mobile and social media. The OOH ads provided two ways for people to participate in the campaign. QR codes took viewers to a mobile site where they could register their vote, or viewers could visit the holiday initiative Facebook page and 'Like' the page and post their comments.
Key insights include:
The QR codes generated almost 4,300 scans, with an open rate of 69%, which is high considering the secrecy on who was behind the campaign and compared to other multi-media campaigns for well known brands;
There were over 4,200 unique visitors to Facebook and over 1,200 people 'Liked' the holiday initiative page which continues to grow. Among the three cities, Montrealers were more likely to respond to the campaign;
Vancouver and Toronto residents showed strong support for a 'Great Canadian Relax Day' and 'Give Back Day,' while Montrealers favoured 'Sugar Shack Day' and 'Family Day.'
"The campaign shows how different OOH media can work together to build consumer awareness and drive interaction through mobile and social media," says Rosanne Caron, OMAC president.