Gail Chiasson, North American Editor
Los Gatos, California-based BrightSign LLC, which provides digital signage players and accompanying software, is today officially launching its all-new line of HD solid-state digital signage controllers that are more affordable, and have a smaller form factor than ever before.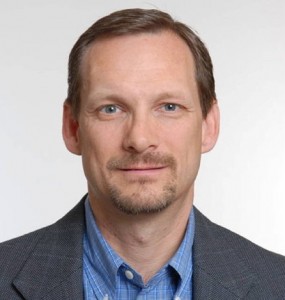 Offering the same reliability, ease-of-use and easy integration as its existing products that have made BrightSign a trusted name in the digital signage industry, the new HD line has three models to support a wide variety of applications ranging from stand-alone kiosk displays to networked solutions with engaging interactivity.
"We've moved from five to three SKUs: a 120, a 220, and 1020," says Jeff Hastings. "They basically all have the same engine core with varying inputs and outputs. They're simplified and, with the lower price points, we believe there will be strong interest from the point-of-purchase market.
"Our new products deliver the same robust features, signature reliability and ease-of-use our customers require, but at prices that are now lower than ever before and on an updated platform that delivers even better media handling capabilities. It's unusual to be able to significantly improve products and, at the same time, reduce the cost; but that's exactly what we've done. We've been able to lower manufacturing costs and have brought the price point down about $50 per SKU.
"Compared to our existing products, the Panther line is refreshed, upgraded, faster, with less components and, with power-efficient technology, is still 'green' and very reliable. The players also play pretty well any format, and all software comes included. And even our lowest priced units allow for interactivty."
All of the models in BrightSign's new product line also feature Full HD quality for flawless video playback, solid-state (PC-less) reliability and free BrightAuthor signage management software plus a variety of networking options. They are priced at MSRP $250, $350 and $500.
With BrightAuthor, a PC software application included with all BrightSign digital signage controllers free of charge, creating, publishing, managing and monitoring digital signage displays is simplified. The application also offers dynamic capabilities such as: incorporation of live text; creative of synchronized video walls; and use of dynamic playlists.
"A lot of our customers aren't networked and can manage these simply, but for the past year, we've also offered the BrightSign cloud management service for networks," says Hastings, adding that the company will also continue to offer its award-winning flagship players – digital sign controllers with built-in Wi-Fi – and its portable tabletop player.
BrightSign was originally part of ROKU, but was branded separately three years ago and was split into a separate corporation in Sept., 2010. However, the CEOs of the two companies sit on each other's Board of Directors and ROKU founder Anthony Wood still has shares in BrightSign.
The company has clients of all sizes and in sectors that include retail, entertainment, education, corporate, museums, restaurants and outdoor. In addition to its Los Gatos headquarters, it has several offices worldwide.
BrightSign will be demonstrating its new Panther line during #ScreenmediaExpo in association with its UK distributor, Pixels UK, at booth #B47 and you will also be able to see the new HD-220 being managed by signagelive on stand E33.