Adrian J Cotterill, Editor-in-Chief
Silver Curve has appointed Adrian Heather as a Project Consultant.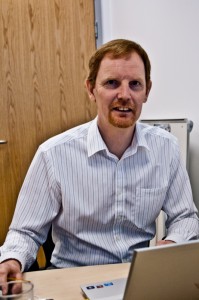 Adrian Heather has spent the last four and a half years leading the operations team at AMX where he has been the lead digital signage consultant for O2, helping them understand how to best utilise signage content for their marketing needs on over 900 screens at 200 retail stores.
Bryan Crotaz, Silver Curve's managing director told us "Adrian will provide both consultancy and agile project management to two major UK retail signage roll-outs, one of which is a blue chip high street retailer, and the other is 1800+ digital menu boards in a food franchise. His experience will prove invaluable in helping the Silver Curve team manage our complex integration projects."
Silver Curve is in the latter stages of adding four new digital screens at Lord's cricket pavilion. The screens, which have been tailored to fit within the style of the building, including a custom oak bezel, will show live worldwide cricket scores, replacing an obsolete teletext system. Heather will oversee the project through to its installation in April.
Adrian Heather told us "I have worked in the sign industry for the majority of my career through traditional craft, to digital print and for the past 10 years, digital displays. During this time I have gained experience in a wide range of vertical markets ranging from entertainment, fast food, commercial, education, and retail. Most recently I have served as a consultant for O2 on a four-year roll-out of nearly 1000 screens in its shops across the UK. This included advice on content design and strategy, as well as regularly reviewing and evolving the system design to meet the needs of its fast changing environment."
No doubt we will be seeing Adrian Heather at #ScreenmediaExpo (most likely we would have thought the OpenSplash Stand C45).