Gail Chiasson, North American Editor
Metromedia Plus, which handles the advertising for Montreal's buses and metro (subway) system and metro stations, Central Station, Place Bonaventure, and Quebec City's transit shelters, has made another key appointment, naming Claude Lamoureux as vice-president and general manager.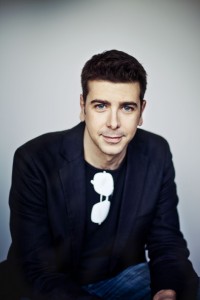 Lamoureux is a long-standing media executive who recently held the position of vice-president, account services and media, at Montreal-based advertising agency bleublancrouge.
He has sat on the board of the Media Directors of Quebec as well as on various competition juries, and has headed the media planning courses within the Applied Communications Program at the University of Sherbrooke.
.
Metromedia Plus is now owned by Cogeco Inc. which acquired the out-of-home advertising firm earlier this year, placing it in its Cogeco Diffusion subsidiary through which it also owns and operates radio stations.
The company's Cogoco Cable Inc. offers analogue and digital television, high speed Internet and telephony services. The company operates in Quebec and Ontario.