Gail Chiasson, North American Editor
A new study by GfK research shows that a newly savvy and self-reliant breed of shoppers has developed a powerful symbiosis with mobile media devices – forcing marketers and retailers to adapt, and presenting fresh opportunities for brands to engage and win over consumers.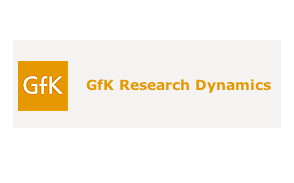 The study identifies four key areas in which smartphones and tablets are assisting today's shoppers: value seeking, information gathering, social media access, and transactions. These areas correspond to classic stages of the purchase process, from consideration to spending.
The study shows that, among consumers with a smartphone or tablet, 50% used a mobile device to compare prices while shopping, 44% looked for a coupon, 33% 'liked' a retailer on Facebook, and 17% bought a product using an app.
"Using mobile devices for shopping is both a symptom and a cause of what we see as a larger trend – a desire for greater control over the shopping experience," says Alison Chaltas, executive vice-president, shopper and retail strategy at GfK. "Product marketers and retailers can turn this challenge into an opportunity by becoming agents of learning, efficiency, and even creativity through their mobile efforts. By meeting the changing needs of shoppers, brands can inspire not just short-term sales but also long-term relationships."
Rob Barrish, GfK's senior vice-president, digital technology, says, "Mobile and online shopping are not just confined to big-ticket items; our research shows that the mobile trend is substantially impacting food and beverage, health and beauty, and even lawn and garden. Regardless of the brand, choosing the right mobile opportunities – from coupons to co-creation of new products – is essential to making digital efforts effective."
The new study shows that owners of smartphones and/or tablets are more likely to say they feel 'more in control than ever before' when it comes to choosing the best products and services (+9%, compared to the average consumer), that they are shopping more efficiently (+8%), and that they are using new sources to 'find the things that they need' (+13%).
In addition, nearly one-fourth of mobile-enabled shoppers have used brick-and-mortar stores for 'showrooming' – checking out a product in person, and then purchasing it online via a smartphone.
Younger adults – ages 18-to-34 – are the primary drivers of these mobile shopping behaviors; these consumers are more than three times as likely to report using a smartphone or tablet for shopping (34% vs. 10%), compared to those ages 50 to 64.
Ongoing GfK Futurebuy research into shopping dynamics suggest that today's 'extreme' shoppers will be tomorrow's average consumer – as generations raised with mobile devices come of age and more brands make mobile platforms a top priority.
The new mobile study is based on 1,008 interviews conducted over three days in March.