Adrian J Cotterill, Editor-in-Chief
JCM Global, the gaming industry's leading supplier of automated transactions and digital displays, has signed a global agreement with Four Winds Interactive (FWi).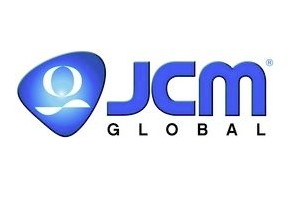 The press release says it will give JCM customers the benefit of one-stop shopping for all of their digital signage needs.
JCM Business Development Manager Jeff Gray told us "Customers across North America and around the world have come to rely on JCM for our wide range of display solutions to attract and entertain customers.
He added "Now with this partnership with Four Winds Interactive, we can further help customers reach their target audiences in the most dynamic, visually dazzling way possible,"
About JCM Global

JCM Global is the world's leading supplier of innovative automated transactions solutions for the banking, gaming and retail industries. With unsurpassed service and support, JCM Global is trusted by operators, manufacturers and integrators on six continents. Its extensive line of award-winning products set global standards with ground-breaking products like the iVIZION®, Universal Bill Acceptor (UBA®) and Vega-RC™ bill validators, Intelligent Cash Box (ICB®) and PayCheck 4™ thermal printer.