Signagelive today announced the appointment of Jeff Burgess and Associates (JB&A) as its preferred distributor for North America in the ProAv and Broadcast markets. All Signagelive products are immediately available for current JB&A certified resellers at aggressive margins.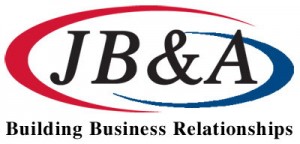 "JB&A is extremely happy to have Signagelive's cloud-based digital signage solutions available for our resellers," said Jeff Burgess, CEO of JB&A.
"Their transparent pricing model, support for multiple edge-devices and partnership with content partners is a perfect fit for our resellers."
"Though we sell software, we are first and foremost a service organization," said Jason Cremins, CEO Signagelive. "JB&A is the perfect partner because they understand that you have to build a successful channel in order to have a successful business. That's why we focus so hard on creating the best solutions for customers across verticals such as Education, Medical, Retail Corporate Communications, Hospitality and others: to serve the customer and position the reseller to be successful."
Signagelive is an open platform that supports the most cutting edge devices in the industry. In addition to running on Windows PC's, Signagelive natively supports BrightSign players, SMIL devices such as IAdea, Android and Apple tablets and desktop screen savers – and has recently been doing wonderful things with OpenSplash, Ed
Said Raffi Vartian, GM, Americas, "Our approach is simple: relentlessly build the best product in the market, price it as competitively as possible, bundle hardware and content through distribution and relentlessly support the reseller and the end customer. We want to remove the barriers for the customer to install digital signage and for the reseller to sell."
About JB&A


JB&A, a unique mix of distributor, consultant and solutions provider, has been servicing the reseller channel throughout North America since 1996. JB&A is staffed by experts in the field of Video Technology and workflows, including Digital Signage, Media Asset Management, Streaming, Encoding, Transcoding, Video Conferencing and all forms of Video Distribution.