Adrian J Cotterill, Editor-in-Chief
talkSPORT has today agreed a groundbreaking deal with Ocean Outdoor to simultaneously distribute live sports bulletins across their respective channels throughout what is a huge summer of sport in the UK.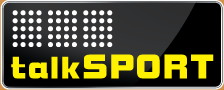 In what is believed to be a media first, sports bulletins broadcast on air via talkSPORT will be correspondingly visualised on Ocean Outdoor's full motion and digital spectacular locations throughout the Olympic and Paralympic games.
Adam Bullock, talkSPORT & Sport Magazine Managing Director told us "This summer is a carnival of sport and we know that our sports fans have a voracious appetite to be kept up to date, this highly valuable mobile audience will be able to keep in contact with talkSPORT's coverage whilst out and about by tuning in, logging in or catching a visualised real time bulletin across Oceans highly impactful screens".
Richard Malton said "Media convergence, technology convergence – it's all about creating a seamless journey through different environments and mindsets. This unique relationship allows talkSPORT to keep its listeners informed, wherever they are."
talkSPORT will be looking to secure partners to take ownership of what will be an integrated multiplatform campaign including radio on-air, digital, Sport Magazine and digital out of home. The campaign will be bespoke to the partner brand marketing strategy.