Outdoor Plus has announced their entry into the shopping mall sector with what will eventually be 40 ultra premium, large format digital screens in 16 shopping malls around the UK.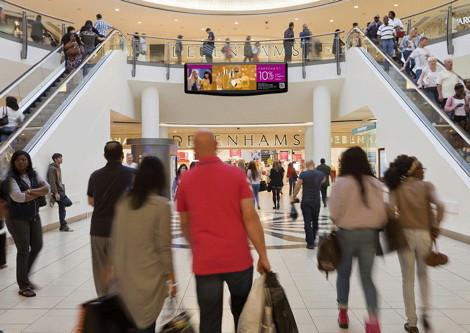 The marketing blurb says "At the forefront of digital out of home development, Outdoor Plus is set to launch the first network of full-motion, large format screens all WiFi-enabled to allow for much greater engagement from consumers via their smartphones and they will be able to run fully animated content".
Shopping malls will we believe include Bluewater in Kent, Birmingham's Bullring, Lakeside in Essex and the Metrocentre just outside Newcastle – most of which rank within the top 10 Malls in the country, Ed
Developments begin imminently and the full portfolio of screens will be in place by September 2012.