Adrian J Cotterill, Editor-in-Chief
For all of our French readers we thought we ought to get a picture of the London 2012 Olympic medal table up quickly whilst France are ahead of the United Kingdom of Great Britain and Northern Ireland (I steadfastly refuse to dumb down and call them Team GB).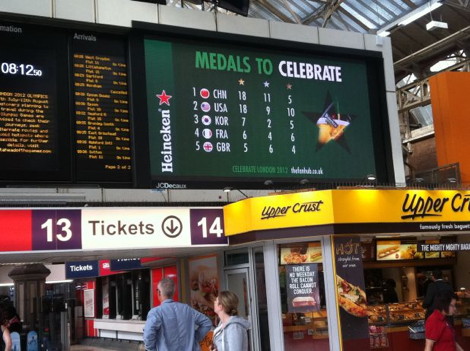 As @jcdecaux_uk tweeted earlier "Medal table from Heineken on screens today to make us proud. @kineticww @MediaVestUK"
FYI as we type this story up, UK have moved up into fourth place in the medal table!