Gail Chiasson, North American Editor
Oh, yes, we hear the word 'innovation' time and time again, but what does it really mean for digital signage, digital out-of-home and / or digital place-based companies?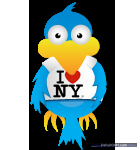 Here's your chance to find out: Jeff Dowell, global marketing manager, digital merchandising at Minneapolis-based 3M Commercial Graphics Group will be sharing his expertise on that topic at the Digital Signage Investor Conference in New York, Oct. 17 and 18.
At 1:15 on Day Two, Dowell is bringing a unique mix of entrepreneurial start-up and large corporation perspective to bear in his presentation that will focus on the Innovation process; how if differs from small companies to large; and how innovation can sometimes lead to acquisition – for better or worse!
We're expecting him to reflect on a few of the deals he has been involved in over his more than 15 years in the industry, and what some of the key drivers and considerations are when acquisitions do happen.
In addition to his thoughts on how industry innovation can help drive value for all stakeholders, Dowell will also talk about some of the efforts currently underway within 3M, and what types of 'innovative' products or solutions the DOOH market will see from them in the future.
Is someone mulling 'innovation' in your world? After hearing Dowell speak, we are sure that you'll be able to get back to your business with a lot more expertise on the topic!