Gail Chiasson, North American Editor
Yahoo!'s loss is Millemmial Media's gain.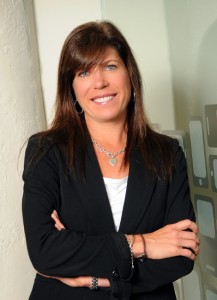 Mollie Spilman has joined Millennial, Baltimore-based mobile advertising and data company, as executive vice- president and chief marketing officer, where she will be responsible for leading the company's worldwide marketing, advertising and branding efforts, as well as the company's business development efforts.
Spilman joins Millennial from Yahoo!, where she served as chief marketing officer. She earlier was Yahoo!'s senior vice-president of business-to-business marketing; senior vice-president of commerce; and Yahoo!'s head of marketing for the Americas.
"Mollie has a proven track record of developing and executing successful marketing strategies that deliver results," says Paul Palmieri, president and CEO, Millennial Media. "A rapid consumer shift to mobile has brought about a once-in-a-generation opportunity, and Mollie's vision and strategic approach will play an essential role in defining the future of mobile advertising and allowing Millennial Media to grow our leadership position in the space."
"Mobile monetization and the App Economy are changing the current media landscape as we know it," says Spilman. "Millennial Media is at the center of this shift, and I look forward to helping the company drive the industry forward."
Before Yahoo!, Spilman served as chief sales and marketing officer of Advertising.com; president and CEO of Three Stage Media; CEO of Tidal TV (now Videology); and has held other senior positions at media companies including Time Warner, Meredith Corporation, Discovery Networks and Phase2Media.