Adrian J Cotterill, Editor-in-Chief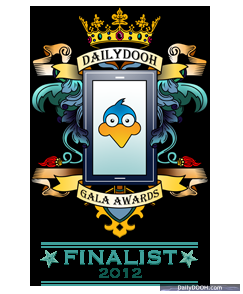 At last week's Mediaweek Awards and for the first time ever, Ocean Outdoor celebrated a win for a media idea.
The campaign, which originated from work submitted to Ocean Outdoor's The Art of Outdoor Digital Competition back in 2011, has surely become 'the' most successful interactive campaign that Ocean has delivered via its Eat Street @ Westfield site.
Regular readers will note that this inspired campaign: –
The visually engaging campaign which took ownership of the premium full motion screen at Westfield London for a weekend, ensured that 21 business loans were secured as a result of the activity, helping a total of over 100 individuals in Africa.
No doubt too, that all of the award nominations and industry accolades has also raised the profile of the charity phenomenally.
The DailyDOOH Gala Awards take place in London on Thursday 29th November.