Adrian J Cotterill, Editor-in-Chief
Rumours over RAM Vision's health have swirled around the UK for years now – so often in fact, and mightily regular that we don't normally bother reporting it.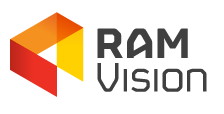 Two phone calls this week already from people allegedly owed money by RAM Vision, and more stories of investor intrigue at board level compel us to write this time however.
RAM Vision used to rent office space in central London but that presence seems to have gone, we hear rumours of a number of people leaving and some compulsory redundancies – oh and we heard that some investors were trying to get rid of head honcho Tim Baldwin.
Whatever next? (Well I am sure you will tell us).