Gail Chiasson, North American Editor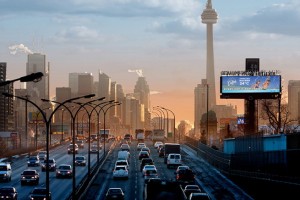 With temperatures in Canada falling as winter approaches, the Cuban Tourism Office is running a campaign on Astral digital billboards that unveils the temperature of featured destinations in real time.
Cuba is a popular destination for Canadians looking to get a break from Canada's chilly winter.
The goal of this campaign is to inspire consumers to consider traveling to Cuban destinations for their next vacation. Agencies Brandworks and MAGI Communications, in collaboration with Astral developed the campaign.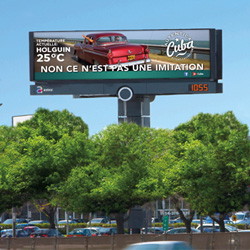 The advertising on digital boards in Montreal, Toronto and Vancouver includes an RSS feed that displays live temperature.
When the temperature is less than 10 degrees in one of three Canadian cities, and if Holguin, Varadero or Havana enjoy a temperature of 22 degrees Celsius, the temperature icon appears, indicating the good weather experienced in real time in these sunshine locations.
However, if one of the conditions is not met, a generic creative is displayed.
For Astral, it is a first experiment with an RSS feed that shows the temperature using multiple conditional data.
Adding this type of data can be very beneficial for a campaign, allowing the broadcast of relevant information. Astral's Digital Network offers flexibility and instant visibility for the development of innovative campaigns.