Gail Chiasson, North American Editor
Minnesota has quietly debuted a paperless lottery ticket at a gas station pump or ATM, with quick-pick numbers sent via text message to your cell phone, and small jackpots automatically deposited into your bank account.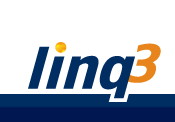 Believed to be the first time this has been done anywhere, the launch took place just in time for last night's $500 million Powerball drawing.
The new offering = via a partnership between VeriFone Systems and Linq3 means that buyers won't lose their ticket or forget to check their numbers. They don't even have to wait in line. They just use their debit card.
Using a touch-screen pump or ATM requires a debit card and PIN, along with a driver's license and cell phone number, to allow the quick-pick numbers to be sent via text message. There is a three-ticket minimum purchase and a $1 service fee.
The ticket holder gets texted if they win, with the winning funds deposited automatically into their bank account. However, for large wins, winners still have to go to the lottery office.
Lottery officials hope the convenience alone will fuel sales and push jackpots even higher – however, we notice that it does defeat the purpose of getting incremental sales of items within the convenience store itself when someone enters to buy a ticket. – Ed.
The Play-at-the-Pump is currently at nine gas stations. The pilot project will eventually include a dozen gas stations and 27 ATMs in bars, restaurants, and even a DMV location.
Initially, lottery 'ambassadors' have been greeting users at gas stations and ATM locations to help buyers use the touch-screen functions to purchase tickets for the MegaMillions or Powerball games.
The software was designed by New York-based firm Linq3, whose founders noticed people waiting in long lines for a chance to buy a ticket for big jackpots. At gas pumps equipped with VeriFone's payment enabled media solution, PAYMEDIA, consumers can buy the quick pick numbers.
It's a system that can help you beat the lines, but not the odds.
When asked whether the system too easily encouraged gambling, David Tashjian, one of Linq3's co-founders, says that there is a $50 (weekly) limit. It also lets problem gamblers exempt their card from play.