Gail Chiasson, North American Editor
Suzanne Grimes has joined Clear Channel Outdoor Americas as president and chief operating officer effective Jan. 1/13, with responsibility for all CCO's business in the U.S. and Canada.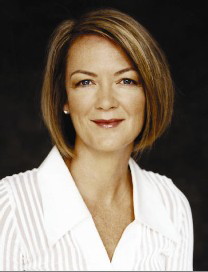 She will report to William Eccleshare, CEO of CCO.
Grimes, a highly-regarded executive with a 25-year history in the media business, will head the CCOA Executive Committee, which guides the company's overall corporate strategy in North America. She will lead the CCOA team of sales, marketing, creative, real estate and operations professionals to showcase how out-of-home marketing is one of the most affordable and effective solutions for advertisers.
Grimes will also sit on CCO's Global Leadership Group, which directs the worldwide strategic direction of the parent company, Clear Channel Holdings, collaborating with Eccleshare and his team to advance a global program to accelerate growth.
Grimes previously served as president of the U.S. Lifestyle Communities group at Reader's Digest Association, transforming a multi-platform portfolio of assets including allrecipes.com, Every Day with Rachael Ray and the Taste of Home family of brands, and driving revenue growth and significant margin improvement. She also led the Reader's Digest business units in Canada and India, and served on the Reader's Digest Association Executive Committee.
Prior to Reader's Digest, Grimes spent a decade at Condé Nast, where she led the corporate sales team responsible for advertising sales across a portfolio of 30 powerful consumer magazine brands and related digital businesses. Earlier at Condé Nast, she served as vice-president and publisher of Women's Sports & Fitness, Allure and Glamour magazines.
Grimes was earlier senior vice-president and publisher of TV Guide at News Corp..
Grimes' appointment aligns with CCO's aggressive moves to transform the company into a leading global advertising business, with investment in new digital technology and out-of-home storytelling that provides local, national, and global advertisers with unique opportunities to cut through the saturated media environment.
"Suzanne is a star in the media and advertising industries," says Eccleshare. "Her decision to join our dynamic team highlights outdoor advertising's immense potential to connect consumers to brands in a very real way, clearly impacting their perceptions of advertisers' brands and products. Her depth of experience and leadership skills will be invaluable to Clear Channel Outdoor."
"It's a dynamic time in the media industry, with massive changesrippling through the industry," says Grimes. "But the out-of-home business stands out with its unique promise and potential. I'm thrilled to join William and the high caliber leadership team at Clear Channel to help shape and realize their strategic vision for the future. CCO's scale, immediacy and efficiency, its global footprint, and its extraordinary advances in digital technology can be a game changer for major marketers."