Gail Chiasson, North American Editor
Cameron Wilson has joined Cossette, Montreal, as digital creative director, strengthening the agency's expertise and helping position it as one of Canada's digital communications industry leaders.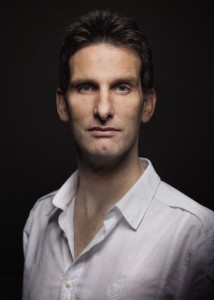 Since beginning his career as a graphic designer in Scotland and the Bahamas, Wilson has added experience as an interactive art director at Sid Lee and then an interactive creative director at DentsuBos.
Looking to expand on his international experience, he moved to Bangalore, India, where he led Ogilvy & Mather Worldwide's interactive team.
Antoine Bécotte, chief creative director at Cossette, says, "He has a proven track record in graphic design, illustration, animation and interactive design. Throughout his career he has successfully straddled both sides of the creative and technological fence. His experience around the world makes him a unique resource, and I'm sure he will be a great asset to our clients."