Adrian J Cotterill, Editor-in-Chief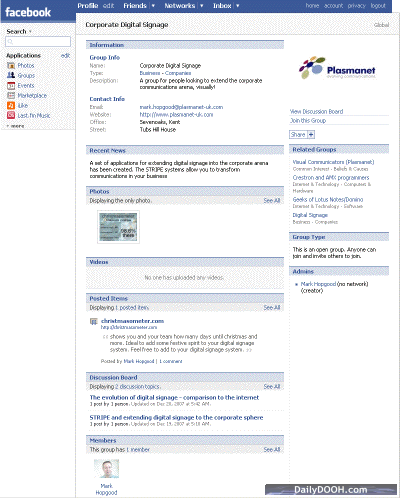 I am too old for Facebook, MySpace, Bebo etc etc but one of our younger researchers – I think you have to be under 30 to be on Facebook 😉 – found this!!
Mark Hopgood from Plasmanet seems to be behind it and he says / it shows "This is an open group. Anyone can join and invite others to join."
You can find it here:
http://www.facebook.com/group.php?gid=7496739487
Someone just shouted at me across the office "the only requirement for Facebook is having too much time to spare" – err so maybe my age is not the ONLY issue!!