Interesting to see VUKUNET at #mwc2013 here in Barcelona…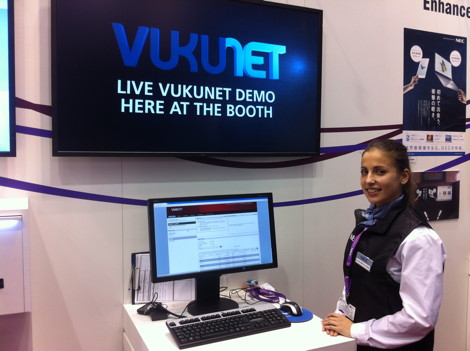 Mobile World Congress 2013 in Barcelona has moved to a state-of-the-art new facility, Fira Gran Via which has some great digital signage and (at least at this show) free wi-fi.
This small VUKUNET booth is on the NEC Corporation's stand (i.e. both NEC Display Solutions of Europe and North America's ultimate parent) – showing, we believe, just how committed the Japanese are to their ad serving platform.