Adrian J Cotterill, Editor-in-Chief
You cannot have visited London this past week and NOT seen the campaign for the New Peugeot RCZ.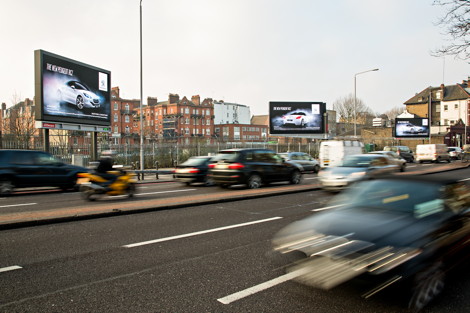 The campaign includes London's two newest premium digital assets – the newly digitised Marylebone Tower and The Cromwell Road Digital Gateway but what we liked the best were the immersion campaigns at Victoria and St. Pancras Stations that comprise giant wraps, digital screens and innovative floor media designed to look like road markings (shown below).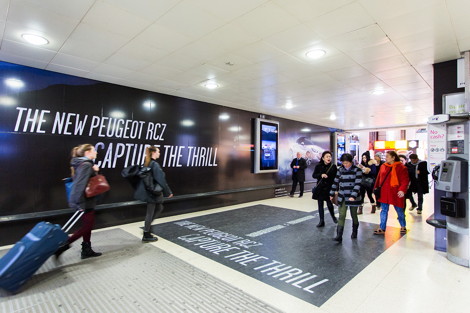 Key premium roadside locations include The Trafford Tower in Manchester and the Wandsworth Roundabout in London and the campaign also uses multiple creatives across JCDecaux's digital estate including The Cromwell Road Digital Gateway, the Marylebone Tower, the M4 Torch on roadside and across Transvision and digital 6-sheet screens in stations.
The campaign with JCDecaux was planned and booked by Posterscope.