Outdoor advertising consultancy Wildstone has won a contract from Wandsworth Borough Council to develop its outdoor advertising sites. The two year contract was won in a competitive pitch.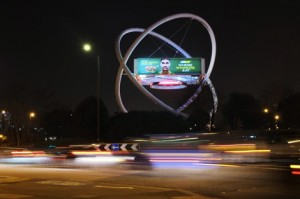 Commencing in March, the project aims to maximise Wandsworth Council's revenue through creating a network of prime digital advertising sites in an area where large format advertising is limited.
The deal will also include managing existing advertising contracts, including Wandsworth's premium advertising location at the Wandsworth roundabout.
We are told that the new advertising sites will be designed so that they do not detract from the appearance of the borough, and will combine innovative architecture with digital technology.
Wildstone works with a number of other local authorities and public bodies including Westminster City Council, Leeds City Council, Newcastle City Council, Cardiff Council and Transport for London (TfL). Private sector clients include Land Securities, CBRE, CBREi, Mansford and Moorfield Group.