'How The 'L' Did That Get There?' I wrote awhile back and today our very own ChalkboxTV arrived at our offices in North London …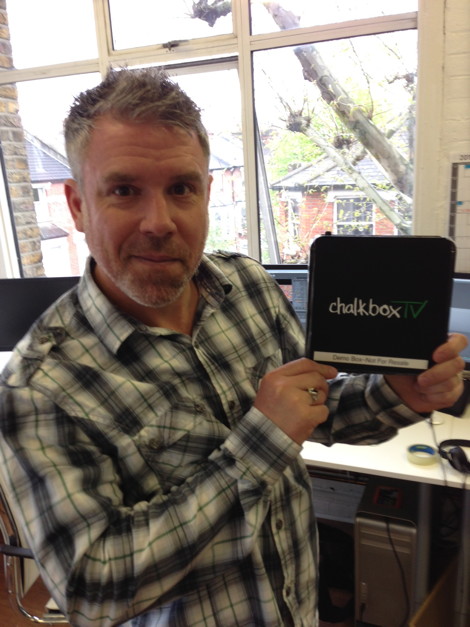 As I mentioned before, ChalkboxTV has not (yet) been certified for use in the UK so our Technical Director will need to think about the HDMI input, and the power requirement for the box BUT watch this space as we will soon be sharing with you some of our more creative ideas once we get everything up and running!
† Alex Hughes will be talking about 'Content, Shape And Gigapixel Challenges' at the Thought Leadership Summit: Video Walls Unplugged, part of the #NECshowcase in London on 16 May. You can register for free here.