Adrian J Cotterill, Editor-in-Chief
We once travelled across the Atlantic, simply to introduce a client (and still a client five years later so I must remember to be nice) to a vendor; a vendor that 'lived' no more than 12 miles from said client – such is the weirdness of business, networking, who you know, what you know etc. etc.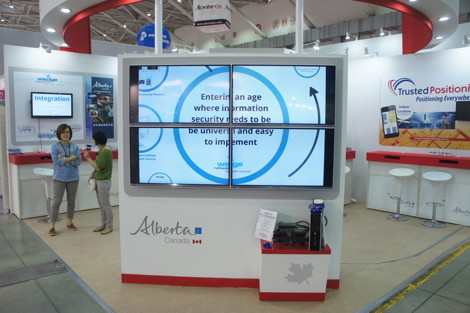 Strange then to travel 6,000 miles to see the World's first 4K Video Wall (it's not by the way but we'll forget that for the time being) from Alberta Canada (this booth shown above, pretty much in its entirety, represented three companies from the region, including indoor GPS folks Trusted Positioning.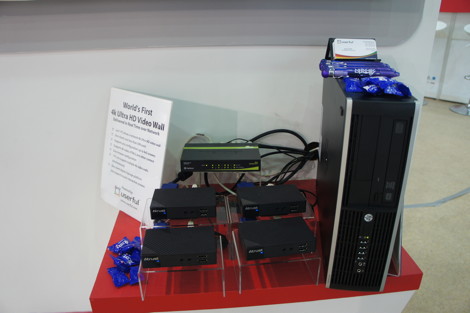 Userful Corporation is described as a privately held technology company funded primarily by the founders and a growing number of private investors and their main areas of focus are secure, cloud-managed desktops and multiseat computing.
Content on the video wall was not much to shout about though we did like the jumble of devices also shown next to the video wall (shown immediately above) – that did, sort of work, at a tech show like COMPUTEX.