Amscreen, Europe's leading digital place based media network owner, has announced a partnership with Auto Trader that will see the UK's number one digital marketplace screen content across the network in a bid to drive sales.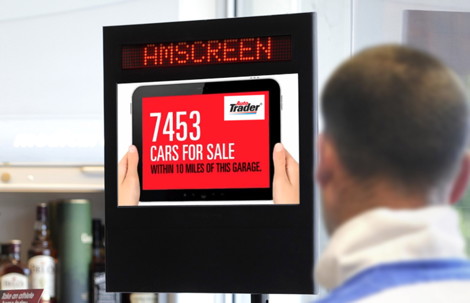 The campaign, which will run for six weeks, demonstrates how businesses are moving away from 'traditional' media outlets and embracing innovative advertising solutions in order to reach their target audience.
With the campaign being screened in over 1,300 locations across the UK, Auto Trader will display cars for sale within a ten-mile radius of the selected forecourts.
Jonathan Williams, Consumer Marketing Director at Auto Trader, told us "We are always looking for new and innovative ways to communicate with our target audience. With screens positioned in forecourt locations up and down the country and with the ability to adapt content so that it has a regional relevance, Amscreen has helped us to deliver targeted advertising that is more relevant to our audience."
In addition to the location-based advertising, Auto Trader will also screen branded content on the network showcasing its digital platforms, benefitting from Amscreen's place-based media offering, which enables them to communicate directly with a motoring target audience.