Adrian J Cotterill, Editor-in-Chief
You never knew the teenage me, and you wouldn't believe the things you didn't see.
It's perhaps hard to believe that Prysm first appeared four years ago in a whisper suite at InfoComm back in 2009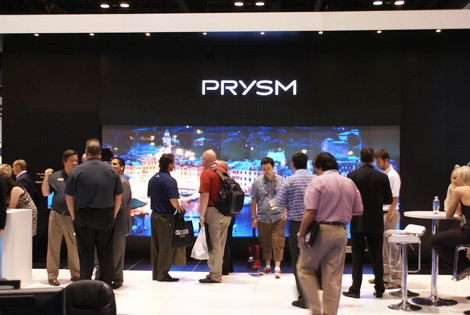 Some pretty some ugly and the lovely mirrorball reflected back them all. Every triumph every fight under disco light.
We've seen Prysm attempt to put Prysm in some context with a couple of nice retail focussed booths at previous trade shows but the latest attempt at finding a niche seemed to be Cisco telepresence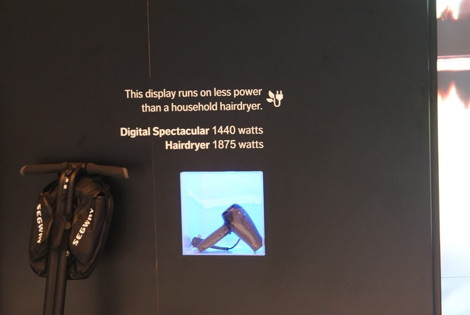 Well I guess some boys adored me but the one I loved ignored me and caused me in the end to murder my best friend.
We are not sure that people much care or are really buying this low power consumption story though it is endlessly repeated as a 'sales tool'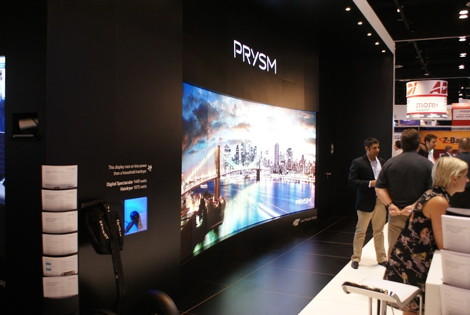 They also tried Broadcast sets but neither a focus on retail or broadcast seems to have ignited their sales
And though I got her letter it never did get better and I got out of my head. Then I joined a band instead.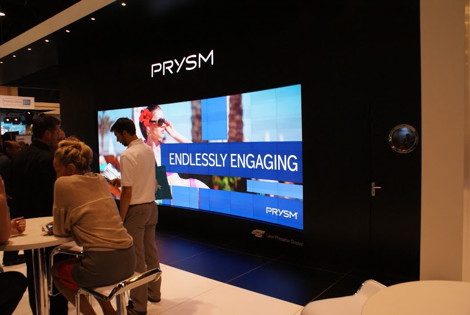 Some good times I remember. My birthday that September. We laid down on the lawn and counted until dawn. The stars that we lay under and is he still I wonder, the fairest of them all?
MicroTiles was what Prysm was always going to be compared to when it was first launched (and it still is). The new higher resolution Prysm units looked better, and blacks and reflections looked better as well but its sheer size means that it will never be a good alternative to MicroTiles (or indeed, other innovators like OmniShapes that have caught up) AND Prysm, however hard it tries (not very hard it seems) still cannot articulate shape.
It's too late now. Let it all go. Cause it's never gonna be alright