Adrian J Cotterill, Editor-in-Chief
A couple of things have crossed our desk this week that make us think that Amscreen have won the RFP that Shell UK issued last year for digital signage (this was for menu boards primarily).
On our travels within the UK we spotted this install in a Shell petrol station forecourt…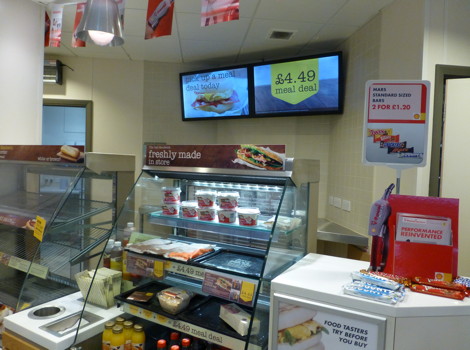 It's definitely an all in one Amscreen unit – one of their new 40″ displays and as you can see from the photograph it is configured as a menu board.
We know that Amscreen are going all out as a solutions provider (look how successful they have been in the Middle East) and it now looks like they are serious about menu boards, digital signage software in general BUT all wrapped up in a plug n' play solution of course.