Adrian J Cotterill, Editor-in-Chief
I'm not sure why you would buy one of these when you can rent when you need but anyway, Media Displays, the UK's largest mobile, digital screen provider, tells us that it has now started selling its popular ad-vans as well as hiring out the vehicles.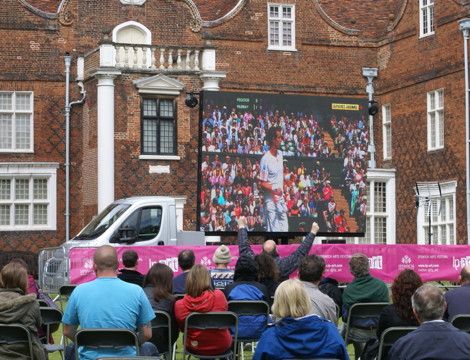 The company recently made its first ad-van sale to Kettering Borough Council who will be using the digital messaging vehicle to attract residents to the town centre. The TV van features 11m sq dual screens with the latest LED outdoor display technology and will be used by the council to show movies, screen sporting events, interactive gaming for children, promote future events and raise public awareness.
Guy Holloway, Head of IT and Communications at Kettering Borough Council said "We had been looking into large screens to offer entertainment to our residents and to also raise public awareness. The ad-van's flexibility was the biggest appeal for us. Not only can we use it for events but we can also use it to make residents aware of the work the council does. For example, when we clean up a particular village or town, we can now use the screen to let local residents know what we've been doing – it's a visual way of making people aware of all the council does to help the local area."
Media Displays offers a full range of digital screens, including ad-vans, digi-bikes and digi-pods.