Adrian J Cotterill, Editor-in-Chief
Roy Shepherd is the latest senior figure to join Talon when he becomes the agency's Client Director in December.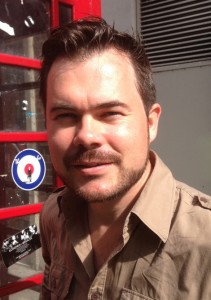 Shepherd, who formerly worked at Posterscope and Source, has over 14 years' experience in the industry and joins Talon as it continues to develop its key client-facing team, adopting a more innovative, forward-thinking and different approach.
Shepherd explained his move by saying, "I'm thrilled to be joining Talon later this year. Everyone in the sector can see that Talon's thinking is progressive and fresh. The team leading the agency are clearly committed to a unique approach and I am very excited that I will soon be a part of this".
Frank Bryant, Managing Partner at Talon, added "Talon is about delivering truly ground breaking and memorable advertising campaigns but we can only achieve this if we have a team of people with the right knowledge, attitude and vision. Our track record of hiring is a very clear demonstration of our commitment to recruiting the best in the business which, in turn, enables us to give our clients solutions and service that are second to none".