Adrian J Cotterill, Editor-in-Chief
Forgive the pun but it's been one helluva ride for Captivate Network and more details have now emerged since our exclusive, breaking news early on Thursday 'Gannett Disposes of @Captivate Network Inc.'.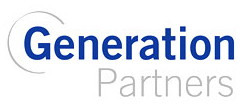 It was Mike DiFranza of course, who launched the company, with co-founders Todd Newville and Ray Pineau back in October 1997. In March 2001, Captivate merged with its competitor – Toronto, Ontario-based Elevator News Network (ENN) to form a large elevator media network company.
ENN continued to operate in Canada under its own name until November 2001, when it changed its name to Captivate to establish a unified brand across North America.
In April 2004, Gannett Co., Inc. (NYSE: GCI) acquired the assets of Captivate Network and now some nine years later we see the division spun out with investment from private equity firm Generation Partners, into a separate company co-owned by Gannett and Generation.
It appears that Captivate have named Marc Kidd as Chief Executive Officer but there is no mention of Mike DiFranza, DPAA board chairman and president/founder of Captivate Network so it is unclear whether he is staying with the new business, who we now understand has left the business.
Marc Kidd is described as a seasoned marketing, media and entertainment executive who has been on the forefront developing communications platforms to connect branded content with clients wanting to engage their consumers. He started his career at Host Communications in the early 1980s. In 2004, Kidd joined Winnercomm, which was a provider of third-party produced content to ESPN. Marc was named COO of Winnercomm in 2006 and became its President in 2007. Outdoor Channel Holdings acquired Winnercomm in 2009, at which point Kidd became President, Media Sales of Outdoor Channel Holdings.
Mark Shapiro has been named Captivate's Chairman and is an investor alongside Generation. Shapiro was most recently the CEO of Dick Clark Productions an entertainment and production company that produced the Golden Globes, the American Music Awards, the Academy of Country Music Awards and many other hit shows. DCP was sold in 2012 for over $370 million. Prior to Dick Clark Productions, Shapiro was the CEO of Six Flags after a highly successful career at ESPN, where he was the Executive Vice President of Programming and Production Mark currently serves as a director of Equity Residential (NYSE: EQR), Frontier Communications Corporation (NASDAQ: FTR), Papa John's International (NASDAQ: PZZA) and Live Nation Entertainment, Inc. (NYSE: LYV).
Andrew Hertzmark, managing partner of Generation Partners was quoted as saying "Captivate is one of the most established brands in the digital place-based industry, with the largest network in North America to reach a highly desirable consumer demographic in a captive office environment. The company has strong, long-term relationships with both advertisers and property owners and our goal through this partnership is to continue to build on Captivate's 16-year history of providing a valuable experience for viewers, building owners and advertising customers."
Our quick take on this is (and it's a very quick take – we'll cover this more over the next few weeks) and no doubt it will also be a big talking point at The DailyDOOH Investor Conference) is:-
Captivate has been somewhat of a success story and has stayed the course well
New investment, new management will help them get bigger
The lack of any mention of Mike DiFranza is borderline disgusting – Mike is and has been a great servant to the industry and we'd urge Generation / Captivate going forward to treat those who have served the industry well with some respect
Why are there so many Captivate employees flocking to leave (we've seen a dozen CVs and our social media forums have seen a flurry of employee activity?
Did we say? This is likely great news for the industry
About Generation Partners

Generation Partners is a private equity firm with over $350 million of capital under management. Generation provides equity capital to growth companies and pursues both majority and minority investments. Over the past 25 years, the firm's principals have invested in more than 50 companies in three primary industry groups: Media & Communications; Healthcare Services & Software; and Business & Information Services. Generation focuses on recurring revenue service businesses with strong growth drivers and specializes in helping entrepreneurs install best practices and build exceptional management teams to accelerate growth and to achieve sustainable competitive advantage. The firm provides long-term capital and drives returns primarily from core business growth rather than from financial leverage. Current and prior portfolio companies include the following: Agility Recovery Solutions, American Cellular, Demand Media, Donuts, iCrossing, MedVance Institute, Muzak, New Wave Communications, Post Education, ReCept Pharmacy, Sterling Infosystems, thePlatform and Virtual Radiologic. Generation has offices in Greenwich, CT, Los Angeles, CA, and Austin, TX.