Gail Chiasson, North American Editor
Well, while we saw Mike di Franza as being the odd man out in the purchase of Captivate Network Inc. by Generation Partners, it appears that di Franza himself has been behind the negotiations all the time.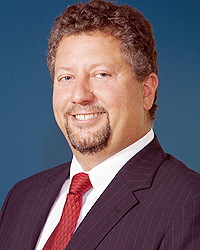 "I've been leading the charge on this for three years, extensively over the past 12 months," says di Franza. "While it's been interesting to be part of a public company, I wanted to get Captivate Network back into private equity hands, rather than always being concerned with the month-to-month performance goals of a public company. Further, Gannett Co. Inc. is more concerned with local advertising, which was not our aim.
"I've been doing this (Captivate) for 16 years, but I've really always preferred working with startups rather than just running an organization. I've been working since the day I finished university, so this was sort of my own decision. Now is a good time for us. Our son and daughter are in university, so I can step back and decide what I want to do for the next 10 or 12 years."
When we talked, di Franza was sitting near his cabin overlooking a lake and simply relaxing.
"I've got some ideas about what I might want to do," he says. "They mostly involve startups. Digital place-based media could still be in the picture. Its technology is always advancing, and the sector is growing. However, I'm also looking at some other ideas."
In getting ready for this transition, di Franza had already set up a consulting business, Otter Hill Advisors, a few months ago, and he expects to maintain a limited number of clients.
We asked what this situation means for the Digital Place-based Advertising Association, of which he is chairman.
"There are provisions for such a situation in the rules, and it is up to the Board of Directors whether they want me to stay on as chairman or to become chairman emeritus," he says.
"Right now, I'm enjoying the transition, the downtime. But, of course, I'm still networking."
Look for di Franza at the DPAA Summit and The DailyDOOH Investor Conference in October in New York. He'll be there.