Samsung has been lending its outdoor screen at Piccadilly Circus to the best creative talent in the UK as part of an out-of-home, digital campaign called '15 second films' – designed to support and showcase young talent.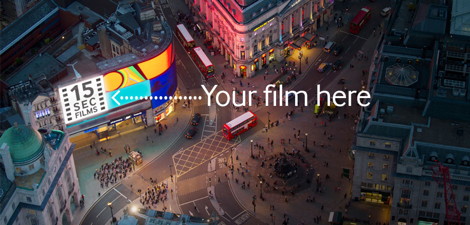 The activity, developed by Cheil UK, sees the brand challenge 16-34 year-old budding filmmakers and social addicts to create 15 seconds of original film with the chance to see their work aired in front of thousands of passers-by.
To take part, consumers simply have to upload their film to Instagram with the hashtag #15secfilms by 21st November – with successful clips airing on Piccadilly Circus' Samsung outdoor screen between the 20th and 21st November.
Five filmmakers will be selected to have their film screened at a VIP Premier event in Piccadilly with champagne reception on 22nd November, as well as receiving a Samsung Galaxy S4 Zoom – one film clip will be picked from five categories; Funniest, Factual, Most surprising, Animated and Most brilliant.
All information is available via a dedicated microsite which can be found here.