Gail Chiasson, North American Editor
Pattison Outdoor Advertising, Mississauga, Ontario, has unveiled four new digital boards in downtown Montreal, further strengthening its role as a key player in the Canadian digital advertising industry.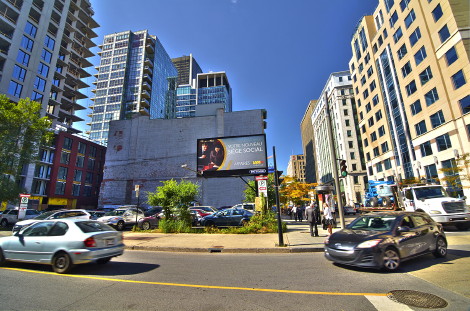 Located in Montréal's downtown core, Pattison's newest jewels of Out-of-Home innovative products are nestled alongside eclectic neighbourhoods including the De Maisonneuve and de la Montagne areas (shopping and entertainment), McGill Street (financial district), and near the Jacques Cartier Bridge (a major entrance point for the city).
"The introduction of these new ultramodern digital products in the heart of Montreal demonstrates Pattison's commitment to providing advertisers the ability to precisely target audiences in engaging environments," says Pattison's Dominic Loporcaro, vice-president president/general manager, Eastern Region. He says that these digital boards add to Pattison's ever-expanding network and will assist advertisers in delivering their marketing messages as effectively as possible.
"We are innovators in digital Out-of-Home, and these products will enable us to allow our clients to better communicate with consumers," he says.
These high resolution 10' x 20' digital products are positioned in the heart of the city and in key areas intended to generate maximum exposure. With significant vehicle and pedestrian traffic at each location, advertisers will be better able to engage a wide range of consumers, including tourists and business professionals.
With the addition of these four new boards, Pattison's national Out-of-Home Digital Network now consists of 169 exterior digital boards, including 18 in Quebec. It provides advertisers the ability to showcase their product and service offerings with the flexibility to update creative with on-demand capabilities. And as its digitally-dominated media landscape continues to expand, Pattison's market-leading inventory of Out-of-Home products is becoming more accessible to both national and local advertisers alike.