Gail Chiasson, North American Editor
Nearly a thousand sales professionals, end users, media and analysts who attended LEAD 2013, Toshiba America Business Solutions Inc.'s annual technology showcase in Orlando this month were present for the launch of Ellumina, Toshiba's own digital signage brand (see here also).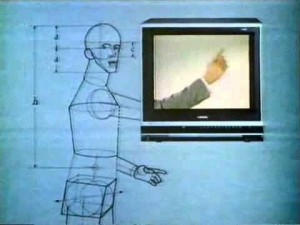 The new product line is comprised of two distinct platforms, Virtuoso and Experience Manager.
With interactive displays featuring touch screen and gesture-controlled technology, Virtuoso is, we are told, suited for an audience of one or a few. By combining the latest in interactive and display technologies, it is allegedly ideal for such diverse markets as education, real estate, auto dealers, restaurants, as well as the hospitality/hotel industry.
Toshiba's other digital signage platform, Experience Manager is aimed for implementation wherever people congregate including: malls, airports, concert and sports venues as well as grocery and other retail outlets.
With the theme of 'Touch the Future' establishing the tone for the two-day conference, attendees received the 'State of Toshiba' address from Scott Maccabe, recently named company president and CEO. Aside from touching upon Toshiba's rich technology heritage and recent innovation, Maccabe spoke of the company's favorable year-over-year revenue growth and vision to explore emerging product offerings.
Attendants were also able to access 14 breakout sessions over the course of the conference, and attend the conference's product fair with demonstrations of Toshiba's latest and upcoming products including the newly minted Ellumina digital signage offerings.