Outdoor Plus, is launching five new digital screens in central London – locations including Cheyne Walk, A1 Archway, A12 East Cross Route and Chiswick Roundabout.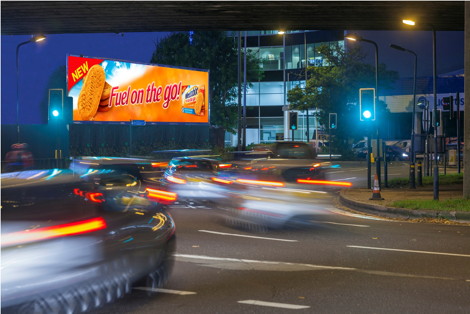 The screens are launching between now and January 2014 and will reach ABC1 commuters and affluent residential audiences including Kensington, Chelsea, Hampstead, Highgate, Muswell Hill, Chiswick and Kew. The first brands set to launch campaigns include Vogue, Google, Microsoft Windows 8, Porsche and The Football Association.
Cheyne Walk has already gone live in the exclusive area of Chelsea and is currently running tactical campaigns for brands including The Football Association.
A1 Archway is due to launch in December and is one of the main arterials into the City and Central London and the main link with the M1 motorway. The high specification, large format digital screen will deliver nearly 400,000 impacts per two weeks.
A12 East Cross Route will launch in January 2014 and is located on one of the main routes into Canary Wharf and East London. It's situated near the Queen Elizabeth Olympic Park and will reach associated sports, event and business audiences with over 1.3 million adult impressions per two weeks.
Chiswick Roundabout (x2 screens) will also launch in January 2014. The dual screens are situated at one of the busiest junctions and the Western gateway into London from the M4 and the meeting point of the North and South Circular roads.
Steve Atkinson, Commercial Director at Outdoor Plus told us "These screens are adding improved distribution to our existing portfolio as well as over 2.5 million vehicular impacts every two weeks. For us it's as much about the delivery as it is the product and these screens enable us to lead flexible campaign planning of DOOH, reaching a high-worth, urbanite and affluent commuter audience."