Likely to be the first of its kind in the world, we see that Helsinki Airport has introduced in one of its parking halls a solution that combines digital outdoor advertising and the charging of electric vehicles.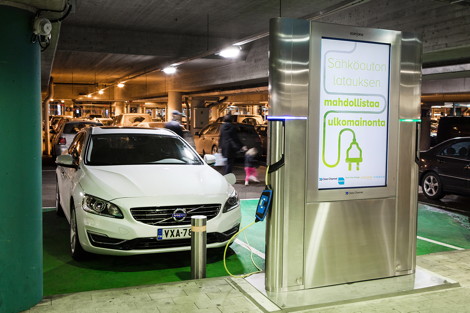 This media solution is being provided by Clear Channel Finland.
Clear Channel's Development Director Lassi Tolonen told us "The outdoor-advertising companies have long offered advertiser-funded services in Finland. Bus stops are an excellent example of this. The outdoor advertising company takes care of the maintenance of the stop network and builds new bus stops in collaboration with the city or municipality. This way, the public services are financed with advertising profits. Part of the charging network for electric vehicles could be realized on a similar model".
Technology company Ensto and Symbicon jointly developed the charging station.