Gail Chiasson, North American Editor
Keep your eyes pealed at #dse2014 for Rob Winston. That's when Winston, former national account manager for out-of-home at Arbitron/Nielsen, will, as he says, "have all his ducks in a row" and will formally announce the opening of his own new company.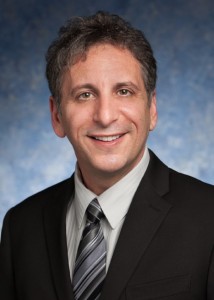 We talked to Winston Wednesday night and his excitement and enthusiasm for his new plans was almost contagious through the phone lines from his new abode in Los Angeles.
"I really want to be the person to come in and help companies," Winston said. "I feel that there's definitely an area where there's something needed and I have the background and knowledge to fill that niche."
Wednesday was his last day at Arbitron/Nielsen where, as he said, he'd "had a great run" but he had known for some time that his days were numbered following Nielsen's purchase of Arbitron and the resulting duplication of many jobs. He had joined Arbitron in 1989, left after a short stint there, and returned to the company in 1997 where he held a positions of ever-increasing responsibilities, getting involved in radio – a major love of his – customer service, marketing, sales, research, OOH and the digital networks.
"I can see so many possibilities where I could help companies achieve their objectives in sales planning, marketing, research and analytics, consumer behavior, mobile, ROI and more," he says. "For example, there's a real need for companies that don't have a fully staffed research and analysis department where I could come in and help interpret and apply information to help them reach their marketing objectives and get a better ROI. I want to help people to identify, execute and apply research and analytics.
"And it's not just about research. For instance a lot of companies have great data but don't know how to use it. I'd like to work with them directly to show them how to use it in terms of their audience, awareness, sales objectives, reaching their goals in sales and expansion."
Winston says that he's excited about the flexibility he has so that he's able to help companies impact their sales, brands, social communications. And when it comes to research, he'll be able to "play with all the lists: Nielsen, Scarborough, MRI and others" to best apply his knowledge to help companies of all kinds.
"I'm free to put things together to help companies, and I'm already lining up some people and companies that I could outsource to help in certain aspects if and as needed," he says.
"The digital networks and the Digital Signage Federation (where Winston is an At-Large Board Director) take a space that I feel strongly about but I can see what I have to offer can be of use to all sorts of companies to help them use their resources more effectively and to try things, to look at their objectives and see changes that might be made."
Winston's company hasn't registered an official name yet, but by #dse2014 it will. In the meantime, he can be reached at robertwinstonla@gmail.com.