Gail Chiasson, North American Editor
About 150 people are registered to attend the Scala Americas Conference this week in Austin, Texas.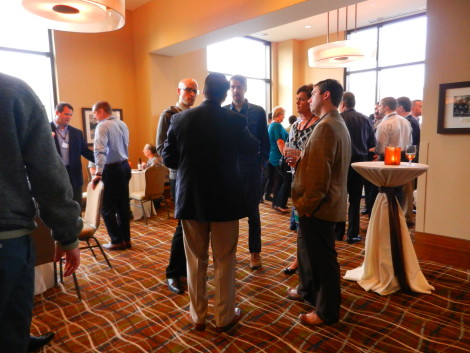 Scala held a welcoming reception last evening where people could eat, greet and network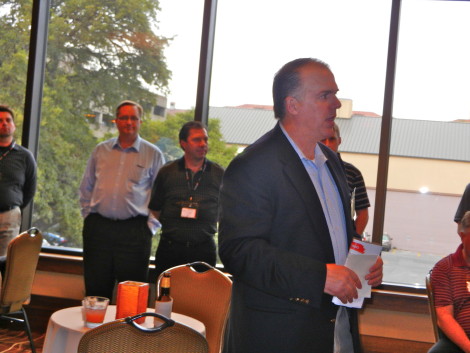 Dan McAllister, senior vice-president, general manager Americas for Scala, thanked guests for attending and gave credit to those who worked hard to put the evening and two-day conference together.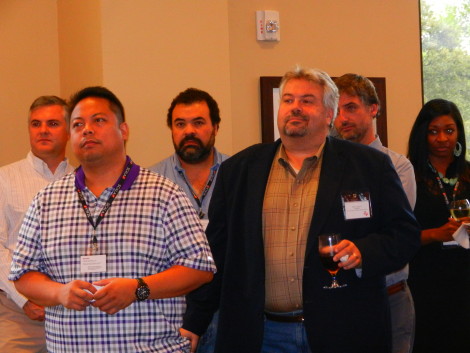 This group listened attentively.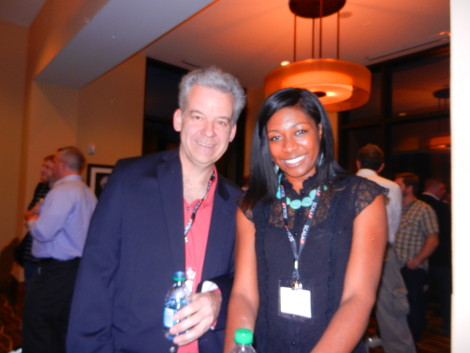 Some just enjoyed meeting new people – in this case, Denis Poliquin, president, CSINTRANS Inc. (CSIT) chatted with Monique Singh, Scala sales.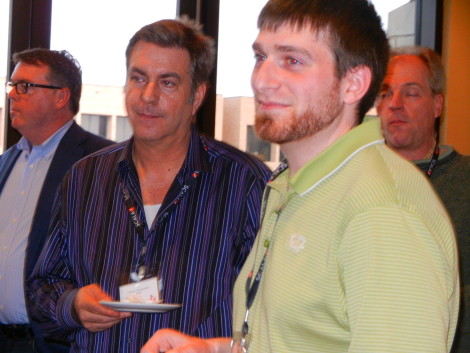 And some enjoyed people-watching. All in all, an enjoyable evening.