Artist Andrew Cooper's asteroid-themed art installation, 'You wait ages for one and then three come all at once,' is one of the centrepieces of Cardiff's forthcoming Cardiff Contemporary Biennial featuring national and international artists, designers and makers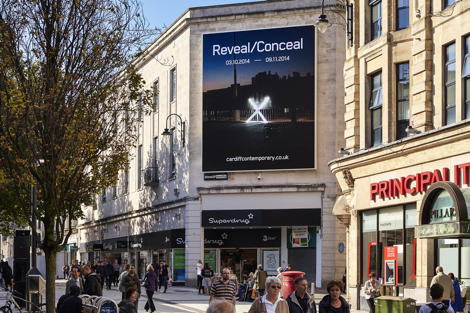 'You wait ages for one, then three come all at once' pays homage to the famously controversial Orson Welles 1938 adaptation and broadcast of the HG Wells novel The War of the Worlds. By adapting Well's original novel to contemporary times and including simulated live newscasts, Welles's broadcast reportedly created panic and anger throughout the USA.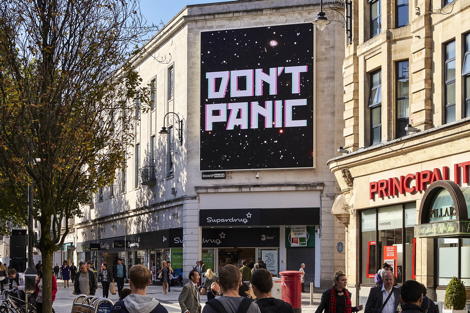 Although we're now, arguably, less disposed to succumb to such deceptions, Cooper's installation indicates we are still vulnerable to fear of the unknown.
blowUP Media CEO Katrin Robertson told us "Our Super Motion screen in Cardiff is a key part of our digital portfolio and we're delighted to host Andrew Cooper's amazing artwork. Cardiff Contemporary is a brilliant way of bringing people in the city together through the agency of art and we're proud to play our part."
The installation will run on blowUP Media's giant 60sqm digital Super Motion screen on Queen Street in the heart of the city's shopping district.