Adrian J Cotterill, Editor-in-Chief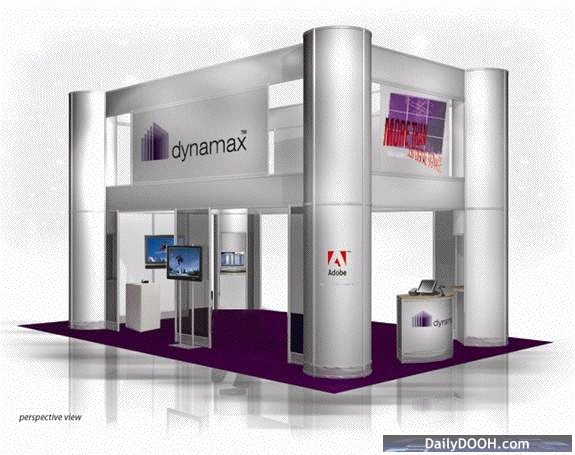 Dynamax Technologies is currently ramping up its global marketing and communications efforts and we are told views the Las Vegas Digital Signage Expo as critically-important event to the company.
It's pretty obvious that Dynamax has invested significant resources in its presence at Digital Signage Expo – a 20′ x 30′ stand like that shown above, does not come cheap and it looks very much like the event is pretty much supported by the company's entire marketing and business development team: –
Howard Smith – Co-Founder, Director and CTO.
Chris Frampton – Director of International Business Development and Marketing.
Donna Shaw – Marketing and Communications Manager.
Tim Harvey – Pre-sales and Technical Support.
Tom Nix – Vice President and General Manager, North America.
Marc Davilla – Director of Business Development, North America.
Keith R. Pillow – Abelson Group Public Relations; Agency of Record for Dynamax
We are particularly interested in the corporate announcement that they are to make, in their words…

"An agreement with one of the world's largest out-of-home advertising companies to create the first-ever international network of digital billboards spanning North America and Europe"
Let's see what that is all about then!