Limited Space, the retail media specialist, is running an out-if-home media campaign for the launch of 'Passengers', the new action-thriller from Sony Pictures Releasing out this week.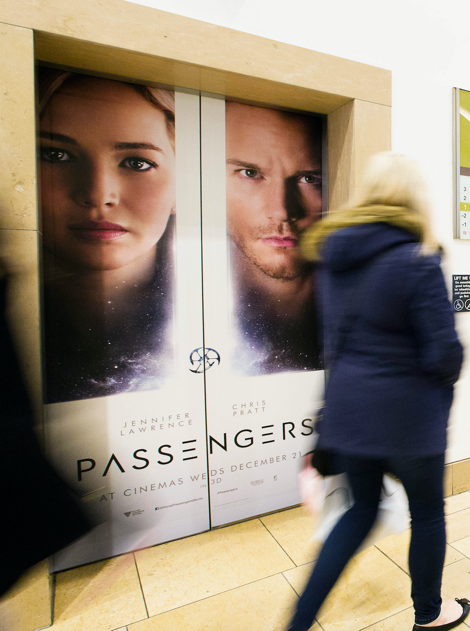 The campaign is running across 15 shopping centres in the UK including Bullring Birmingham and Manchester Arndale for two weeks.  It includes a special activation using Limited Space's Adlift and Experience formats, which sees lifts in the shopping centres transformed into the interior of the film's spaceship, complete with a sound file that welcomes shoppers into the lift in the style of the ship's on-board computer.
Samantha Sida, co-founder at Limited Space, told us "This campaign takes full advantage of the unique properties of our Adlift and Experience formats to bring the film to life in a fun and entertaining way. Bespoke campaigns like this, tailored specifically to the format, are by far and away the most effective for the client and the most memorable for the shopper."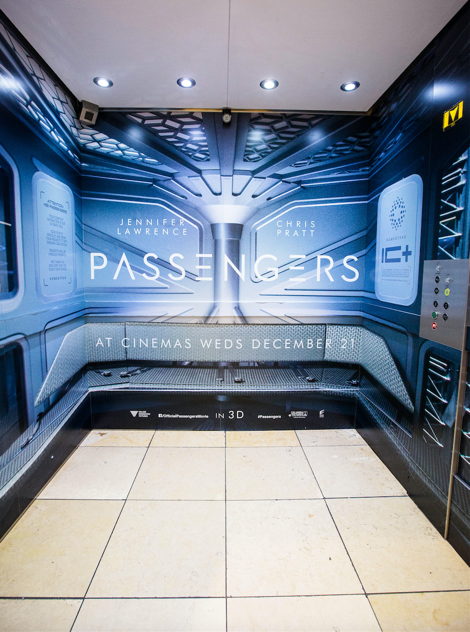 The campaign is also supported with out-of-home banner and panoramic sites and was planned and bought by Talon and MGOMD, with creative by Empire Design.