The UK National Lottery operator Camelot, in partnership with Posterscope, celebrated the first day of the New Year by taking over Clear Channel's entire digital estate in the UK to celebrate a record 347 millionaires made in 2016 and wish the nation good luck in 2017.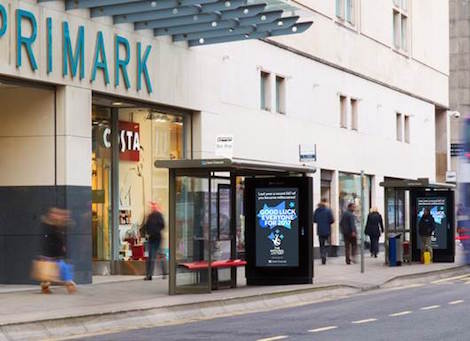 With almost 6,000 screens nationwide, Clear Channel is the UK's largest provider of Digital Out of Home media, and the campaign will generate over 10 million impressions in the single day it will be live.
Justin Cochrane, CEO of Clear Channel UK, told us "This is a landmark campaign for Out of Home media, and a fantastic way to kick off 2017. The flexibility of digital has made dynamic campaigns like The National Lottery's 'Good Luck' campaign achievable, and the nationwide footprint of our estate means we can offer advertisers broadcast reach with over 10 million impressions daily. As programmatic continues to play an increasing role in the deployment of digital campaigns, it's great to see brands harnessing the power of Out of Home to engage the public in context, at scale."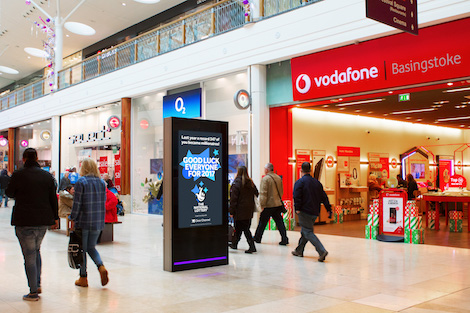 The campaign will appear across multiple DOOH environments and includes the UK's first nationwide roadside DOOH network, Adshel Live, which has just celebrated its 2 billionth play and consists of nearly 1,000 state-of-the-art digital 6-sheets right across the country.
The National Lottery's 'Good Luck' campaign will also run across Clear Channel's market-leading retail estate which includes Malls Live, recently-launched Malls Live XL, Sainsbury's Live, Asda Live, Socialite and Forecourts – reaching thousands of shoppers in key locations as the January sales kick off and activating purchase decisions at point of sale.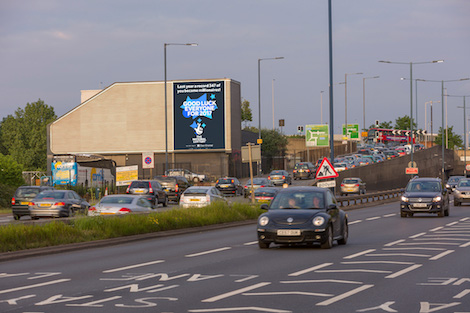 National Lottery Marketing Manager, Adam Chataway, said "With a record number of millionaires made in 2016, we felt that New Year's Day was the perfect time to celebrate how The National Lottery changes people's lives and wish the nation luck for the year ahead. The ever-growing scale of Digital Out of Home makes it the perfect platform for us to do that with the necessary reach and impact."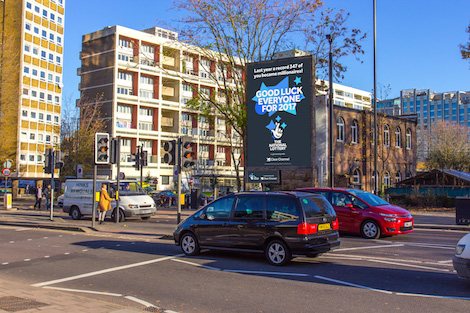 Camelot will also appear on Clear Channel's nationwide Storm network of super premium digital screens. The 'Good Luck' campaign will take over iconic London DOOH sites such as Storm Chiswick Towers, the North London Towers, Shoreditch High Street and Borough High Street. Across the UK, Storm The Mile in Leeds, Storm Liverpool Towers and Storm Mancunian Junction will also feature the 'Good Luck' creative, as well as Clear Channel's 55-strong nationwide Wrap digital billboard network adding fame and prestige to the campaign's national reach.