Adrian J Cotterill, Editor-in-Chief
We are sad to hear of the sudden death of former Scala Inc. Vice President of Marketing Andrea W. Waldin who passed away last Wednesday.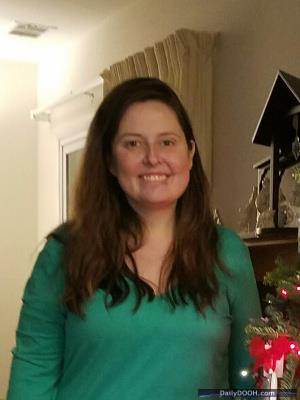 Andrea joined Scala in 2006 and worked with them through 2010. She led a lot of their key efforts including product branding and corporate branding during an era that included the launch of Scala 5, which is the product that ultimately grew to become Scala Enterprise.
She planned and coordinated countless trade shows and partner conferences, including their first Latin American Partner Conference in Buenos Aires way back in 2007.
Even when things were contentious or going haywire she was always calm and collected. Personally we had lots of interaction with her in those days and she was charming, polite and obviously knew all about business, marketing and PR.
Scala's Chief Product Office Peter Cherna told us "She was a clear voice for doing the right thing, and for getting it done. Many within Scala, and a great many personal friends of hers, could count on her strength when times were tough. She loved much, and was loved by all, and will be dearly missed."
A Mass of Christian Burial will be held at 11:00 a.m on Monday, January 23, 2017 at St. Peter Church, 2835 Manor Rd., West Brandywine, PA. Family and friends may call prior to the Mass from 9:15 a.m. – 10:45 a.m at the same address. Interment will be private for the family on Tuesday. In lieu of flowers donations in her memory can be made to: 307 CLUB IN MEMORY OF ANDREA PO BOX 482 West Chester PA. 19381